Curry Night 2017
Friday, 13th of January 2017
Posted by Caz May
The next Club Social Event, following the Wine Tasting Night at the end of January, is a Curry Night.
Good evening everyone, here as promised is the information for our curry evening. Not long to go now as Saturday 11th February is the date for your diary.
Tickets must be bought in advance so the correct amount of food can be prepared. Tickets will cost £12. Everyone welcome including friends and family.
Thanks,
Caz and the social committee
Tickets are no longer on sale for this event.
Save The Date
Add "Curry Night 2017" on February the 11th to your Calendar
Add to Calendar
2017-02-11 19:00:00
2017-02-11 20:30:00<
Europe/London
Curry Night 2017
The next Club Social Event, following the Wine Tasting Night at the end of January, is a Curry Night - Lindum Hockey Club - https://lindumhockey.co.uk/2017/01/13/curry-night-2017/
Lindum Sports Association
Lindum Hockey Club
[email protected]
Save The Date
Add to Calendar
2017-02-11 19:00:00
2017-02-11 20:30:00<
Europe/London
Curry Night 2017
The next Club Social Event, following the Wine Tasting Night at the end of January, is a Curry Night - Lindum Hockey Club - https://lindumhockey.co.uk/2017/01/13/curry-night-2017/
Lindum Sports Association
Lindum Hockey Club
[email protected]
Keeping you up to date
Club News & Alerts
Our Sponsors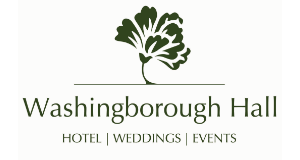 Washingborough Hall Hotel is a stunning early-Georgian building set in three acres of garden and woodland and offers a 2 AA award winning restaurant
Find Out More