Lindum HC's 2017 AGM
Wednesday, 1st of March 2017
A date has been announced for Lindum Hockey Club's AGM, formerly bringing an end to the 2016 / 2017 hockey season.
The Club's AGM will take place on Saturday the 6th of May at the Lindum Sports Association. To make an event of the AGM, the formal meeting will take place along with a barbecue and an awards ceremony for both Juniors and Senior club members.
Nominations for positions will need to be in by the 25th of March, and a form will appear, along with further details of the event, on the website shortly.
Keeping you up to date
Club News & Alerts
Our Sponsors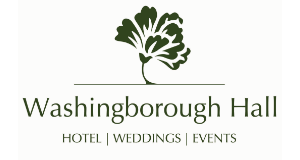 Washingborough Hall Hotel is a stunning early-Georgian building set in three acres of garden and woodland and offers a 2 AA award winning restaurant
Find Out More