Surfleet Summer Hockey Camp
Thursday, 6th of July 2017
MT13 is holding a Summer Coaching Camp in August at Surfleet for 9-18 year olds
As the summer comes round and the school holidays approach, there are a number of Hockey Camps taking place in the region. MT13, run by a hockey coaching company run by ex-England senior international Matt Taylor, is holding a two-day hockey camp in Surfleet for young hockey players. This is a great opportunity to receive some top quality coaching within the county of Lincolnshire.
Matt Taylor's Summer Hockey Camp:
Location: Glen Park, Station Road, Surfleet PE11 4DB
Dates: Thursday 24th and Friday 25th August 9:30am to 5:00 pm both days
Audience: For Boys and girls aged 9 to 18 years
Cost: £60 for the two full days
Over half of the maximum 60 places have been reserved by those who attended last year, so to get involved please contact Fred Morris, Chairman of Spalding Hockey Club, on [email protected] in order to book places. Registration forms and a request for payment will be sent out in early August.
MT13 was founded by ex-England senior international, Matt Taylor who is one of the top domestic hockey coaches in the UK. You can find out more about Matt and MT13 on the MT13 website.
Save The Date
Add "Surfleet Summer Hockey Camp" on August the 24th to your Calendar
Add to Calendar
2017-08-24 09:30:00
2017-08-24 11:00:00<
Europe/London
Surfleet Summer Hockey Camp
MT13, a hockey coaching company run by ex-England senior international Matt Taylor, is holding a Summer Coaching Camp in August - Lindum Hockey Club - https://lindumhockey.co.uk/2017/07/06/surfleet-summer-hockey-camp/
Glen Park, Surfleet
Lindum Hockey Club
[email protected]
Save The Date
Add to Calendar
2017-08-24 09:30:00
2017-08-24 11:00:00<
Europe/London
Surfleet Summer Hockey Camp
MT13, a hockey coaching company run by ex-England senior international Matt Taylor, is holding a Summer Coaching Camp in August - Lindum Hockey Club - https://lindumhockey.co.uk/2017/07/06/surfleet-summer-hockey-camp/
Glen Park, Surfleet
Lindum Hockey Club
[email protected]
Keeping you up to date
Club News & Alerts
Our Sponsors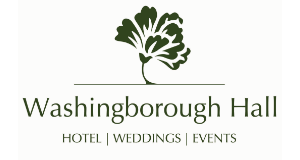 Washingborough Hall Hotel is a stunning early-Georgian building set in three acres of garden and woodland and offers a 2 AA award winning restaurant
Find Out More