Pre-season: Men's 1s Win Big in Pre-Season Openers
The Mens 1st Team kick off their pre-2017/2018 hockey season with two wins of two. Sean O'Kelly reports…
Saturday 2 September
Lindum Men's 1st team began their pre-season fixtures with an 8-0 win against local rivals Horncastle at Lindum Sports Association on Club Day.
Lindum started the game with high intensity but struggled to find the net in early exchanges. However, Mike White opened the scoring towards the end of the first quarter with a well taken reverse strike following a rather unorthodox penalty corner routine.
The second quarter was much more fruitful for the men in white with five goals coming over the period. Paul Dowers opened his Lindum account with a neat finish from close range, before Mike White added his second from the penalty spot. Matt Bell also registered his first Lindum goal with a flicked finish from a penalty corner, and Jimmy Hillsmith then became the third player to score on their Lindum debut, deflecting in from close range from a well worked corner routine. Sam Temple-Baxter added the final goal of the quarter with a low finish into the bottom corner.
Lindum began trialling different tactics over the next period, which allowed a more counter-attacking style initially. But it was from a penalty corner that Lindum's seventh came, with Cameron Foster tapping in at the far post.
Mike White rounded off the scoring in the final quarter with a trademark drag flick to complete his hat-trick and add Lindum's eighth to the scoresheet.
A good all-round performance with several points to work on in the 1s upcoming fixtures. Many thanks to Horncastle for providing the opposition on what was a successful club day!
Team: Alan Sanderson (GK), Ben Leeming, Louie Sadler, Tom Saunders, Ian Ferraby, Ben Treadgold, Sam Temple-Baxter (Capt.), Cameron Foster, Paul Dowers, Matt Bell, Angus Graham, Alex Newton, Mike White, Harry Swift, Jimmy Hillsmith
Goal scorers: M White 15' 27' 70' (PC PS PC), Dowers 24' (FG), Bell 32' (PC), Hillsmith 38' (PC), Temple-Baxter 40' (FG), Foster 51' (PC)
MOM: Matt Bell / DOD: Louie Sadler
Monday 4 September
The 1s continued their fine start to pre-season with a comprehensive 14-0 win over Newark on Monday night at Lindum Sports Association.
They got off to a flying start with Mike White despatching a trademark drag flick into the top left corner within the first two minutes. Ben Treadgold then finished off a penalty corner routine as the ball returned to the circle following Rob Johnstone's saved effort.
The second quarter carried on much like the first, with White sending another drag flick into the roof of the net before R Johnstone got in in the action with a well worked right slip routine and then a drag flick into the right-hand side netting. 5-0 at half-time.
Matt Bell added a sixth midway through the 3rd quarter, eliminating several players before slotting into the bottom corner. Bell was involved minutes later, sliding the ball to George Johnstone to tap in at the back post from a penalty corner. Lindum continued to push hard and even defender Alex Newton got in on the goal scoring action. Bell was involved once again, threading the ball between the defence to allow Newton a simple tap in at the back post.
The final quarter was the most fruitful for Lindum as they trialled a new system which bore goals from all over the park. Matt Ingram flicked high past the keeper from a tight angle before Bell and R Johnstone showed some slick interlinking play to provide Johnstone with his hat-trick goal. Following his recent selection for the England U16 Boys Training Squad, Angus Graham added an eleventh goal with a fine reverse strike from the right-hand side of the circle. He was then gifted the opportunity for his second when his own deflected effort hit a defender's foot on the line. Graham fired the flick low into the bottom left corner. With four minutes to play, R Johnstone scored his 4th with a drag flick high to the right side of the goal. From the final play of the game, Newton found space in the centre of the circle to scuff a ball into the bottom corner. Final score: 14-0.
The men in yellow were much more clinical than on Saturday, and take many positives into the remaining pre-season fixtures.
Team: Matt Ward (GK), Ben Leeming, Tom White, Louie Sadler, Cameron Foster, Sam Temple-Baxter (Capt.), Mike White, Matt Bell, Rob Johnstone, Harry Swift, Matt Ingram, Tom Saunders, Alex Newton, Ben Treadgold, Angus Graham, George Johnstone
Goal scorers: M White 2' 29' (PC PC), Treadgold 19' (PC), R Johnstone 36' 38' 65' 76' (PC PC FG PC), Bell 51' (FG), G Johnstone 53' (PC), Newton 58' 80' (FG PC), Ingram 62' (FG), Graham 68' 70' (FG PS)
MOM: Rob Johnstone / DOD: Louie Sadler
Monday 11 September
Next up for the Mens 1s is a tough fixture against Bourne Deeping at Lindum Sports Association on Monday night, 19:30 start. Any and all support is greatly appreciated in what is likely to be one of the toughest games of pre-season against the East Premier B newcomers.
Keeping you up to date
Club News & Alerts
Our Sponsors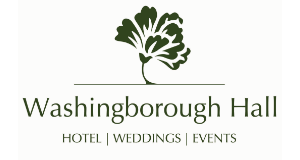 Washingborough Hall Hotel is a stunning early-Georgian building set in three acres of garden and woodland and offers a 2 AA award winning restaurant
Find Out More