Weekend Match Reports, 30 September / 1 October
Sean O'Kelly compiles the reports from this week's games; the first full league weekend of the new hockey season.
Mens 4th Team
Written by Alex Cooper
1 – 1 Draw vs. Huddersfield Dragons 3
Lindum Mens 4s opened their account early into the game at Huddersfield on Saturday, with a short corner conversion from Andy Wright. It subsequently became clear that Huddersfield were still warming up and the home team strengthened their performance into the first half. Some sloppy possession from Lindum saw the ball being turned over a few too many times and this led to a number of short corners being awarded to the opposition. One of these, though initially blocked by keeper Cameron Smith (putting in an impressive debut) while arguably above the backboard, was lucky enough to land at the feet of an attacker and this action duly changed the score to 1-1.
A half-time team talk highlighting the positives but emphasising the need to sharpen passes and, as a team, hold onto the ball for longer saw a more assured second half for the 4s though sadly losses of the ball at the top of end of the pitch saw a game of tennis transpire. The work, laid down especially by Glyn Pritchard, Steve Deville and Billy Marwaha to get the ball further up the pitch was continually undone as possession changed and the other side took advantage of the break. Despite far more incursions into the D than Huddersfield, we didn't get the ball over the line and the nearest anyone got to a goal in the second half was when Glyn managed to topple a spare set of posts on top of himself. So the game finished in a draw with those of us in yellow ruing a lost opportunity.
MOTM: Billy Marwaha for his relentless workrate
DOTD: Jake Hodgson for numerous reasons (no shower, wearing flip flops, etc.)
Ladies 5th Team
Written by Sami Williams
5 – 0 loss vs. Grimsby 2
We started very strong with excellent drives and passes. We completed the first half only 1-0 down.
In the second half, Grimsby 2s upped their game and were extremely strong, managing to score 4 times. This wasn't a true reflection of the full match game play.
MotM – Charlotte
DotD – Orissa – for getting a ball in the face.
Under 12s
Written by John Sisman
Hockey in Lincoln has always had a drive and determination to be a platform for young people to discover a sport that the senior players love so much.
Over the course of the last three seasons the work that was started by so many of our more mature club members has continued to be developed and Sunday morning was a sign of how healthy the future of our club looks.
In previous seasons Lindum managed to put two under 12 teams out of under 12 players made up of those who are eligible for under 12 hockey and some of those much younger. This week we managed to field FOUR teams. Alongside the under 10s teams (where we now have two teams but could probably field 4!), this shows where we are as a club – things are looking great!
On Sunday, all of the children worked so hard, making their lead runs, posting-up, tracking back, tackling, dribbling, passing and fighting with the commitment you would expect of a Lindum member. They listened to their coaches, improved, became less individual and thought more like a team.
There were too many moments of individual skill and too many children giving wonderful effort to comment on each of the games individually.
A massive well done to all of you!
For those club members who haven't been to a Saturday morning session, I would encourage you to. Just come and watch, perhaps talk to some of the kids, show them how to do something different, praise them, challenge them and give them the opportunity to see what it means to be part of our amazing club.
Keeping you up to date
Club News & Alerts
Our Sponsors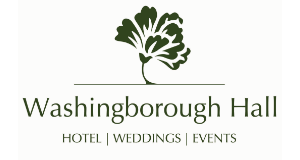 Washingborough Hall Hotel is a stunning early-Georgian building set in three acres of garden and woodland and offers a 2 AA award winning restaurant
Find Out More