Club Secretary Wanted
Friday, 13th of October 2017
Lindum Hockey Club is seeking a new Club Secretary to help with the running of the organisation
Despite carrying out a fine job as Club Secretary so far since the AGM, Kerry Buckley-Rees is (sadly for the club) leaving the area for personal reasons and has left her role. The Club is therefore seeking a new volunteer, or volunteers as it can be carried out by a team, to fulfil the role of Secretary. This is a prestigious role within the club which comes with the full support of the rest of the committee and is a great way for club members to give something back to the running of the organisation.
The role doesn't necessarily have to be filled by a club member. If you would like to discuss the role further then please feel free to contact any member of the Club's Committee for more information.
Summary of Secretary Role
The Club Chair and Vice Chair shall liaise with the Club Management Committee in running the Club in line with the Club Constitution. It is also the responsibility of the Club Chair to ensure that the Club is affiliated to England Hockey and any other governing bodies relevant to the Club.
Job Description:
Advise committee on club policy where required
Be a positive role model for all members of the Club
Be an ambassador for the Club
Chair and attend Club committee meetings
Chair any disciplinary hearings
Direct general affairs of the club and oversee the appointment and management of all club volunteers and officials. Ensure all are given a club volunteer pack and accept the terms and conditions
Ensure club representation at County, Regional and National levels
Ensure that the Club maintains the England Hockey Equality Policy
Play leading role in club affairs within the club and externally
Provide the club with strategic direction and lead and facilitate the implementation of the club development plan
Represent an unbiased viewpoint allowing free discussion to take place
Responsible for ensuring Club members meet their responsibilities in the running of the Club
To make all members of the Committee aware of their roles and expected duties at the beginning of the season and ensure they fulfil these roles thereafter
Sub Group to consist of the following roles:
Representative from each senior team
Representative from the junior section
To put yourself / yourselves forward for this role, please contact Alex Cooper.
Keeping you up to date
Club News & Alerts
Our Sponsors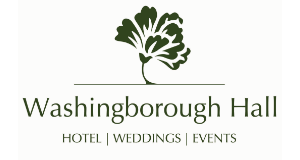 Washingborough Hall Hotel is a stunning early-Georgian building set in three acres of garden and woodland and offers a 2 AA award winning restaurant
Find Out More