Executive Committee Roles
Monday, 27th of November 2017
Two opportunities have arisen to be a part of the Club's Management Committee
Due to changes in the circumstances of two of the existing members of the Club's Management Committee (one has moved away for work; one has become a member of the Club Committee) two vacancies now exist on this team to oversee the club's long-term success.
The Club's Management Committee (CMC) is made up of six people, meets a couple of times a year and has the following responsibilities;
Responsible for the overall running and strategic development of the club
Set objectives, define policy and develop strategic direction
Ensure the executive officer provides satisfactory leadership, planning, organisation, control and succession
Monitor the performance of the club management committee
Emphasise and concentrate on long-term goals
Approve, monitor and review the financial performance of the organisation
More details on the club's structure is available here.
If you would like further information or to express an interest, please contact [email protected].
Keeping you up to date
Club News & Alerts
Our Sponsors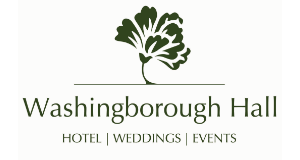 Washingborough Hall Hotel is a stunning early-Georgian building set in three acres of garden and woodland and offers a 2 AA award winning restaurant
Find Out More