Frozen Conditions 20/1/2018
Last updated at 9:26am on Sunday, 21st of January 2018
Low temperatures and frozen pitches are, for the first time in 2018, affecting play.
Saturday
The Lindum pitch was frozen first thing, and we can expect further disruptions to planned fixtures. Continuous updates will be posted below as we're made aware of them
Junior Training
Junior training is NOT taking place this morning as the Lindum pitch is frozen over, following low temperatures overnight.
Ladies 1st Team
The Ladies 1s' game, away to Leeds University, is off.
Ladies 2nd Team
This fixture is off.
Ladies 3rd Team
This fixture has already been conceded by the opposition.
Mens 1st Team
A decision was made on the Mens 1s' game yesterday, which has been called off due to snow on the pitch at Gateshead.
Mens 4th Team
The Mens 4s' game, away to Leeds Higher Club, is off.
Sunday
Lincolnshire Hockey have cancelled Sunday morning's session at the Lindum, due to an expected snowfall. Their next session is Horncastle on the 11th February.
Ladies 2nd Team
The fixture between the Ladies 2s and Halifax has been called off.
Mixed Team
The Mixed Team game against Long Sutton, due to be played at home, has been called off due to a frozen pitch.
We'll let you know whenever weather stops play, training or if changes to usual sessions are planned.
Keeping you up to date
Club News & Alerts
Our Sponsors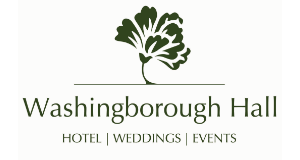 Washingborough Hall Hotel is a stunning early-Georgian building set in three acres of garden and woodland and offers a 2 AA award winning restaurant
Find Out More