Training Cancelled, 6th / 7th of February
Tuesday, 6th of February 2018
Last updated at 5:19pm on Wednesday, 7th of February 2018
All training sessions taking place on the evening / night of February the 6th have been cancelled.
The pitch at the Lindum Sports Association has been deemed unplayable, this afternoon, so both of tonight's training sessions for male players have been cancelled. With snow showers in Lincoln also expected this afternoon, low temperatures overnight and weather warnings announced, the chances of the pitch's condition improving are very low.
This decision was made this afternoon to ensure the safety of club members using the pitch and getting to the venue.
Gary Johnson and Mark Sadler will check the pitch again tomorrow before confirming the Junior Training session planned to run from 7-830pm. Any news on this will be posted here.
Update, Wednesday the 7th
Wednesday night Junior Academy Training is also not taking place this evening, again due to the weather.
We'll let you know whenever weather stops play, training or if changes to usual sessions are planned.
Keeping you up to date
Club News & Alerts
Our Sponsors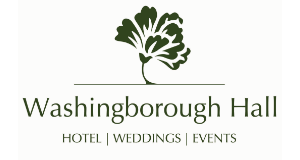 Washingborough Hall Hotel is a stunning early-Georgian building set in three acres of garden and woodland and offers a 2 AA award winning restaurant
Find Out More