Junior Presentation Night 2018
This year's Junior Presentation is to take place on the 18th of May 2018
This year's End of Season Presentation for our Junior Players takes place at the Lindum Sports Association on Friday the 18th of May, 2018, just before Junior Training concludes for the season on the 19th. The event itself will be a celebration of the last year of hockey (despite all of the snow!) and will see Junior Players throughout the club and throughout our age groups recognised and presented with awards.
Event: Junior Presentation Night
Date: May the 18th, 2018
Time: 6:30pm
Location: Lindum Sports Association
Lindum Hockey Club's International stars will be presenting the awards themselves and the Friday night event will be followed by a disco. Food will also be available, and the club asks that everyone going please register their interest for food at Junior Training (so that we can get an idea of quantities to be ordered).
Save The Date
Add "Junior Presentation Night 2018" on May the 18th to your Calendar
Add to Calendar
2018-05-18 18:30:00
2018-05-18 20:00:00<
Europe/London
Junior Presentation Night 2018
This year's Junior Presentation is to take place on the 18th of May 2018 - Lindum Hockey Club - https://lindumhockey.co.uk/2018/04/05/junior-presentation-night-2018/
Lindum Sports Association
Lindum Hockey Club
[email protected]
Save The Date
Add to Calendar
2018-05-18 18:30:00
2018-05-18 20:00:00<
Europe/London
Junior Presentation Night 2018
This year's Junior Presentation is to take place on the 18th of May 2018 - Lindum Hockey Club - https://lindumhockey.co.uk/2018/04/05/junior-presentation-night-2018/
Lindum Sports Association
Lindum Hockey Club
[email protected]
Keeping you up to date
Club News & Alerts
Our Sponsors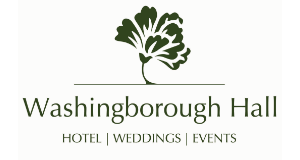 Washingborough Hall Hotel is a stunning early-Georgian building set in three acres of garden and woodland and offers a 2 AA award winning restaurant
Find Out More