Lincolnshire v. GB Colleges this Sunday
This Sunday Lincolnshire play a double-header against GB Colleges at the Lindum Sports Club, the home of Lindum Hockey Club
Players from all over England will converge on the Lindum to play some high class hockey between the Lincolnshire Men's County team and their rivals, the GB Colleges team. Two games have been organised starting at 11.00am and 2.00pm bringing together a great array of playing talents, some of whom play their hockey for local club, Lindum.
Lincolnshire manager, Tony Perrin, says that "this is the first chance this season that we can get virtually the whole squad members together to have one of their final workouts before the England Hockey County Championship Preliminaries on 12th & 13th May in Sheffield. The first game gives those nearing the squad standard to show their ability with some of the mainstays of the team and the second game should be an even stronger squad with more of the main senior players playing".
Lincolnshire won the England Hockey Championship in 2013 and were losing semi-finalists in 2014 and 2017. In this year's championship Lincolnshire are drawn against Leicestershire, Hertfordshire, Derbyshire and hosts, Yorkshire, in four full games of hockey over the May weekend.
Umpires on Sunday are supplied by the Lincolnshire Hockey Umpires Association and it all fares well for two great games of quality hockey. It is open to any supporters or spectators to come along and watch some excellent hockey within the county. Lindum and other county youngsters will pick up a few tips from the senior players and everyone is welcome. Entrance is free.
Save The Date
Add "Lincolnshire v. GB Colleges this Sunday" on April the 29th to your Calendar
Add to Calendar
2018-04-29 11:00:00
2018-04-29 12:30:00<
Europe/London
Lincolnshire v. GB Colleges this Sunday
This Sunday Lincolnshire play a double-header against GB Colleges at the Lindum Sports Club, the home of Lindum Hockey Club - Lindum Hockey Club - https://lindumhockey.co.uk/2018/04/27/lincolnshire-v-gb-colleges-this-sunday/
Lindum Sports Association
Lindum Hockey Club
[email protected]
Save The Date
Add to Calendar
2018-04-29 11:00:00
2018-04-29 12:30:00<
Europe/London
Lincolnshire v. GB Colleges this Sunday
This Sunday Lincolnshire play a double-header against GB Colleges at the Lindum Sports Club, the home of Lindum Hockey Club - Lindum Hockey Club - https://lindumhockey.co.uk/2018/04/27/lincolnshire-v-gb-colleges-this-sunday/
Lindum Sports Association
Lindum Hockey Club
[email protected]
Keeping you up to date
Club News & Alerts
Our Sponsors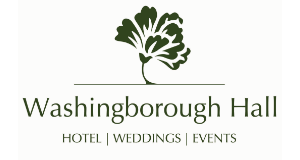 Washingborough Hall Hotel is a stunning early-Georgian building set in three acres of garden and woodland and offers a 2 AA award winning restaurant
Find Out More
Online Shop
Junior Baselayer Shorts Large (26-29" Waist)
£17.50
Shop Online