Mens Team Captains 2018 / 2019
The new Captains for this years' Mens hockey teams have been announced by the Competitions Committee
The new hockey season edges ever closer and, following the announcements of the Womens Captains, the officials have been announced for the Mens' sides for the coming season, as well.
Team Captains
1st Team – Sam Temple-Baxter
2nd Team – Position currently available
3rd Team – John Harrison
4th Team – Position currently available
5th Team – To be confirmed
The regular adult for on-pitch matters in the Development Team will be Nick Anderson.
Positions Available
Clearly there are still some teams currently without captains on the Mens' side, due to too few people coming forward. Without captains these teams are at a serious disadvantage from the off and, unless captains are found, the club may need to consider how many Mens teams are entered into competitions.
These roles are not onerous, once you have a key set of players settled into a core squad, and the work can be shared out amongst a number of players if need be.
Keeping you up to date
Club News & Alerts
Our Sponsors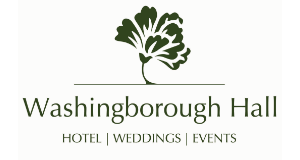 Washingborough Hall Hotel is a stunning early-Georgian building set in three acres of garden and woodland and offers a 2 AA award winning restaurant
Find Out More