Match Teas at the Lindum
Wanted: Volunteers to help out in the kitchen, to cater to teams coming back to the Lindum
This year the club is looking for volunteers to help out in the kitchen on a Saturday, as a part of a rota at the Lindum Sports Association. The rota will see you working one Saturday per month, for example, all depending upon the number of people who come forward. You can work as a team or as individuals.
The duties involve ensuring that the correct allocation of pizzas and chips are ready in preparation for the teams coming back up to the clubhouse, and serving them. This will obviously most often happen on a Saturday during league games.
Please note that the club gives back to those that put their time into the club, and we're not necessarily looking for a club member to fulfil this role.
The volunteers who have put their time into catering over the last couple of years now have other priorities and so there is a real need for people to get involved. Without volunteers the club will not be able to provide teas, which will result in fines from the league (which will come from membership and match fees).
If anyone is interested, please contact me on [email protected].
Keeping you up to date
Club News & Alerts
Our Sponsors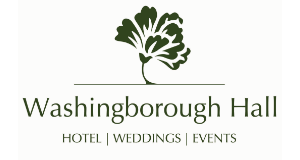 Washingborough Hall Hotel is a stunning early-Georgian building set in three acres of garden and woodland and offers a 2 AA award winning restaurant
Find Out More