Hockey Over Christmas, 2018
Thursday, 22nd of November 2018
International festival brings hockey to a standstill … this happens every year!
The adverts on the TV, for well known high street and online stores, signal the approach of Christmas. During this time hockey takes a break so that you can spend time … with your family. League games come to a temporary break so training may as well too.
League Games
The final games of 2018, though not the 2018 / 2019 hockey season take place on December the 8th, with the Mens 4s and Development sides simultaneously playing the final games with 4:30pm starts.
Senior Hockey Training
The final formal training will be on the week commencing 3rd of December, so the Mens will be training on Tuesday the 4th. The Ladies' training session for this week has been moved to Wednesday the 5th, due to the Christmas Market.
There will be a fun Christmas Adult Mixed session on Monday the 10th of December, from 7-830pm.
Senior hockey training resumes on the 8th of January, 2019.
Junior Hockey Training
Saturday morning Junior Training undergoes an on/off relationship with the astro turf. It takes a break for the Lincoln Christmas Market, on the 8th of December (see below), and then the session on December the 15th is the final one before Christmas.
Saturday mornings will resume on January the 12th, 2019.
Wednesday evening Junior Training finishes at the end of the session on November the 28th.
Pitch Watch
Thankfully not yet needed this season but should the weather, or anything else, affect planned sessions or matches then we'll let everyone know as soon as we can via our Pitch Watch alerts.
We'll let you know whenever weather stops play, training or if changes to usual sessions are planned.
Lincoln Christmas Market
The Lindum Sports Association will once be again be providing parking to patrons of the Lincoln Christmas Market which this year takes place from December the 6th to the 9th, inclusive. Are you able to help at this event and raise funds for your club?
The money raised will be going into our hockey club to help with new kit and equipment, and keep the cost of playing hockey as low as possible.
You can volunteer to help from 06:00 through to 23:00 on each of the following days.
Thursday 6th December
Friday 7th December
Saturday 8th December
Sunday 9th December
All help is appreciated, throughout the weekend to help park cars on the grounds surrounding our pitch.
Food and hot drinks are provided throughout the weekend for volunteers for free.
So if you would like to help this year please let me know your availability.
Keeping you up to date
Club News & Alerts
Our Sponsors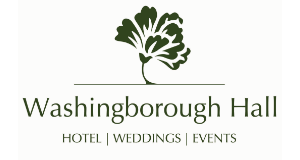 Washingborough Hall Hotel is a stunning early-Georgian building set in three acres of garden and woodland and offers a 2 AA award winning restaurant
Find Out More