Race Night Social 2019
Stalls open for Lindum Hockey Club's next social, the Race Night, on March the 16th
This is always an enjoyable evening for those in attendance. A social event that is full of entertainment and perfect night for club members to bring their families and friends of all ages.
Date: 16th of March, 2019
First Race: 7pm
Location: Lindum Sports Association
We're still in need of a few race sponsors. Any one wishing to sponsor a race please make yourselves known to Dewy! The cost of sponsoring a race is £20, which includes social media plugs and an opportunity to promote on the night!
From this weekend (9th March) Horses will be available to buy for £2 and Jockeys can be bought for £1. Winning owners and jockeys will receive prizes on the night.
Please do your best to make an appearance. It has potential to be a great money maker for the club.
If anyone would like to volunteer themselves to help on the evening it would be greatly appreciated. Just make the social crew aware.
Look forward to seeing you there!
Save The Date
Add "Race Night Social 2019" on March the 16th to your Calendar
Add to Calendar
2019-03-16 19:00:00
2019-03-16 20:30:00<
Europe/London
Race Night Social 2019
Stalls open for Lindum Hockey Club's next social, the Race Night, on March the 16th  - Lindum Hockey Club - https://lindumhockey.co.uk/2019/03/06/race-night-social-2019/
Lindum Sports Association
Lindum Hockey Club
[email protected]
Save The Date
Add to Calendar
2019-03-16 19:00:00
2019-03-16 20:30:00<
Europe/London
Race Night Social 2019
Stalls open for Lindum Hockey Club's next social, the Race Night, on March the 16th  - Lindum Hockey Club - https://lindumhockey.co.uk/2019/03/06/race-night-social-2019/
Lindum Sports Association
Lindum Hockey Club
[email protected]
Keeping you up to date
Club News & Alerts
Our Sponsors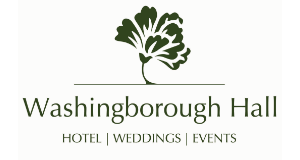 Washingborough Hall Hotel is a stunning early-Georgian building set in three acres of garden and woodland and offers a 2 AA award winning restaurant
Find Out More