Summer 2019 Hockey Schedule
Monday, 15th of April 2019
The hockey calendar for the summer of 2019 has been released, with the first activities commencing from the end of April
Summer hockey has become a big part of the calendar at Lindum Hockey Club, bridging that antagonising gap between one league season ending and preparations for the next one beginning. The schedule for the 2019 summer has been released and is below, covering six days a week and providing hockey for all ages and abilities.
The Mens Summer 6s competition, which has been taking place over recent years on a Tuesday night, won't be taking place this summer due to a lack of teams registering to make the competition worthwhile. This has been replaced with a Junior Academy programme.
Mondays
Ladies 6s Hockey (6-a-side)
29th April – 8th July (the two bank holidays will not be played)
From 7-10pm
Tuesdays
Hockey Performance Academy for 11-15 year olds
Open to non-Lindum Hockey Club members as well as club members
Outfield players and goalkeepers
4th of June – 2nd of July
From 7-8:30pm
Delivery by Hurricane Sports
Details and booking (pre-booking only) available on Hurricane Sports' website
Wednesdays and Thursdays
Mixed 11-a-side hockey
May 1st – 27th June
From 7-10pm
Fridays
Summer Social Hockey at the Lindum
1/2 pitch (all club members welcome)
May 10th – June 28th
From 6:30-8pm
Also on a Friday…
7-8pm back to hockey 1/4 pitch
7-8pm walking hockey 1/4 pitch
Saturdays
All activities will conclude by the start of July when pre-season training for the beginning of the 2019 / 2020 hockey season can commence.
Keeping you up to date
Club News & Alerts
Our Sponsors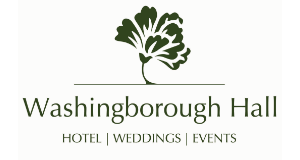 Washingborough Hall Hotel is a stunning early-Georgian building set in three acres of garden and woodland and offers a 2 AA award winning restaurant
Find Out More