Registration for the 2019/20 Hockey Season
Registration for the 2019 / 2020 hockey season at Lindum Hockey Club is now open and available online
All club members are kindly asked to register online, and pay, for the new season via the website. Payment can be made at a later time but, as agreed at the AGM, both registration and payment require completing earlier this season – by the end of September.
Why Do We Do This?
For administration and insurance purposes, the club requires the details of all of its members. Should an incident take place on the pitch, and you are unable to make decisions for yourself, we also need your permission to carry this out and to contact someone else on your behalf.
What Happens if I Don't Register?
Anyone not registering as a club member will be unable to participate in on-pitch and social events at the club.
Do I need to register even if I don't play league fixtures?
Yes, everyone looking to play hockey for Lindum Hockey Club this season needs to register. This also covers Veterans, social, Mixed and summer hockey participants as well.
What happened to Split Payments for membership?
This proved too time-consuming to police last season, and took valuable resource away from running the club. There are instructions available on the registration pages on how to go about requesting financial assistance if you have concerns or problems paying the full amount in a single instalment.
Keeping you up to date
Club News & Alerts
Our Sponsors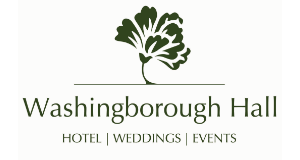 Washingborough Hall Hotel is a stunning early-Georgian building set in three acres of garden and woodland and offers a 2 AA award winning restaurant
Find Out More