1st Team Friendly, 8th of January
Monday, 6th of January 2020
A Mens' 1st Team friendly fixture has been organised at the Lindum Sports Association this Wednesday
The Mens 1st Team have a friendly fixture this Wednesday, ahead of the resumption of the 2019-20 hockey season and their first league game of 2020 against City of York (at home in the 11th). Chesterfield Hockey Club are making the trip from the far side of Mansfield to warm both sides up and burn off the Christmas pudding.
Academy Training
Please note that the first Wednesday night Academy training session will now take place on the 15th of January instead.
Wednesday's fixture is open for the supporting of the Mens' 1st Team.
Save The Date
Add "1st Team Friendly, 8th of January" on January the 8th to your Calendar
Add to Calendar
2020-01-08 00:19:00
2020-01-08 01:49:00<
Europe/London
1st Team Friendly, 8th of January
A Mens' 1st Team friendly fixture has been organised at the Lindum Sports Association this Wednesday - Lindum Hockey Club - https://lindumhockey.co.uk/2020/01/06/1st-team-friendly-8th-of-january/
Lindum Sports Association
Lindum Hockey Club
[email protected]
Save The Date
Add to Calendar
2020-01-08 00:19:00
2020-01-08 01:49:00<
Europe/London
1st Team Friendly, 8th of January
A Mens' 1st Team friendly fixture has been organised at the Lindum Sports Association this Wednesday - Lindum Hockey Club - https://lindumhockey.co.uk/2020/01/06/1st-team-friendly-8th-of-january/
Lindum Sports Association
Lindum Hockey Club
[email protected]
Keeping you up to date
Club News & Alerts
Our Sponsors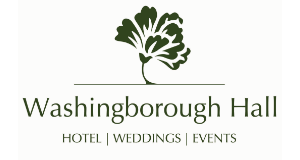 Washingborough Hall Hotel is a stunning early-Georgian building set in three acres of garden and woodland and offers a 2 AA award winning restaurant
Find Out More