February Half Term 2020 Hockey Camp
This February's Half Term Hockey Camp, held at the Lindum Sports Association, will take place on Monday the 17th
Hurricane Sports Foundation are running the February Half Term Hockey Camp next month and are continuing with the format used in October to cater for all levels of young player. As usual, alongside their coaches, there will be some high profile guest coaches forming parts of the day.
Guest Coaches
1. James Bateman – England Under 16s Girls Coach
2. Christian Battye – Midlands Performance Centre Boys Head Coach
Goal Keepers are also catered to, on the day, and players will be split across three groups:
1. Academy
Age 12-16, players will be challenged around the England Hockey Development themes specific to academy and performance centre levels.
2. Club
Aged 7-16 – players will be developed through the England Hockey development themes with all players striving to improve skills and techniques within game like situations.
3. Beginner
Aged 7-16, new staters to the game. Coaching is delivered in an extremely fun environment, based on fun challenges and competitions.
Bookings are being online now via https://www.hurricanesports.co.uk/school-holiday-clubs-activity-days/hockey-camp-lincoln/
Keeping you up to date
Club News & Alerts
Our Sponsors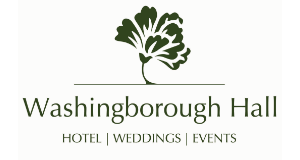 Washingborough Hall Hotel is a stunning early-Georgian building set in three acres of garden and woodland and offers a 2 AA award winning restaurant
Find Out More