Coaching Appointments
A couple of our long-standing club members and coaches are moving on to bigger (better?) things this year and we wish them all the very best in their future endeavours
Gary Johnson
Gary Johnson has been presented with a huge opportunity to coach at Loughborough University with the ladies, joining Brett Holland (Head Coach) and Andy Gibson (Assistant Coach) in their coaching team. However, he will be staying on at Lindum HC in his Club Development Officer role and will continue to support junior training. This will be Gary's first coaching role following stepping down as Men's Head Coach in January 2019.
On this new challenge, Gary Johnson said,
I am really excited and nervous about the move but feel working with Brett, Andrew and the girls at Loughborough University will be a great development opportunity but also gives me an opportunity to support a really talented group of players in achieving their goals. Working with Andy and the ladies 2s in the England Hockey National Women's League Conference North will be the primary role but also Brett and Andy have given me the opportunity to support the Ladies 1s England Hockey National Women's Premier league side on a Thursday evening. This will give me the opportunity to put into place the learnings that I took from working with Lindum & Lincoln Roses over numerous years, along with my pathway coaching and coach development work with England Hockey.
Gary continued
I also plan to incorporate the learning I have taken from the 18 months out of club coaching, where I have taken the time to visit a variety of environments to up-skill and develop in hockey and across other sports. These two group of girls are extremely talented with hatful's of potential and I can't wait to get started and support their journey this season. I thank all of my friends and colleagues at Lindum HC for their support over the years and I look forward to carrying on in my role as development officer and supporting the club where possible at junior training sessions.
On working with Gary, Andy Gibson said,
We are delighted to have Gary involved in Loughborough University Hockey for the 20/21 season. Gary brings a wealth of coaching and coach development experience as well as huge amount of knowledge and passion for the game into the women's programme and I am really looking forward to working alongside him moving forward.
Adding his thoughts, Brett Holland commented,
We're delighted to have Gary on board primarily with the women's 2s this season. They are embarking on their first season in the national league after back to back promotions, supported by the hard work of Andrew Gibson and numerous coaches over the previous few years. Gary will bring a wealth of experiences from club and pathway coaching as well as working for England Hockey. We're excited to see Gary work with the coaching team supporting the players on their new challenges, as well as supporting other student coaches and the wider club and performance squad.
Tom Saunders
In related news, last season's first team coach Tom Saunders has been appointed Beeston 2nd team coach for the 2020/21 season. Tom is currently taking part in the England Hockey Advanced Coaching Programme, and is also the UK Armed Forces ladies team coach.
David Griffiths, Deputy Chairman of Beeston HC, remarked,
We're delighted to welcome Tom to the club. The 2nd team will be looking to improve on their 2nd place finish in the Midlands Premier Division last season and the target is to gain promotion into the national league. Both the men's and ladies' performance teams have strong management groups for the coming season and I'm confident all the appointments we have made over the summer will help to deliver results on the pitch.
We would like to extend our thanks to both Gary and Tom for all their hard work over the last few seasons in their previous roles, and wish them luck in their new positions. We can be proud as a club that our coaches are being recognised by such institutions as Loughborough University and Beeston HC.
Whilst Gary will remain in his role as Club Development Officer and will be sighted around the club, it is goodbye for now to Tom. We look forward to seeing him back at the sports bar donning his famous mustard jumper.
Keeping you up to date
Club News & Alerts
Our Sponsors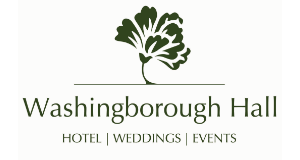 Washingborough Hall Hotel is a stunning early-Georgian building set in three acres of garden and woodland and offers a 2 AA award winning restaurant
Find Out More