Matchday Programme: Super Saturday 2
It only seemed like yesterday that we supplied our first ever matchday programme, and here we are again two weeks later producing another for Super Saturday Take 2!
There will be hard copies available at the clubhouse, and you can also find a copy linked below.
The day begins as usual with Junior Training running from 9:00 until 11:30. Following juniors, is the first fixture of the day involving the Ladies 1st team, who face third-bottom Stokesley at midday. The ladies, led by Gabby Dunn, remain in third place after a great start to the season. This, despite suffering defeat last time out at league leaders Harrogate.
The Men's 1s, captained by Rob Johnstone, follow on at 13:30 in a local derby against Leeds 2s, looking to get back on track after dropping their first points of the season last week on the road against Stockton. Leeds currently sit in fourth after suffering their first defeat of the season last weekend.
We are hopeful of a large crowd to support both first teams, and we also hope that the crowd remains to support our Men's 5s and Ladies 5s who follow on afterwards in a double header vs Alford & District 2s at 15:00 and 16:30, respectively.
MATCHDAY PROGRAMME -> 13 November: Super Saturday 2
Save The Date
Add "Matchday Programme: Super Saturday 2" on November the 13th to your Calendar
Add to Calendar
2021-11-13 12:00:00
2021-11-13 13:30:00<
Europe/London
Matchday Programme: Super Saturday 2
Super Saturday 2 has arrived. Programme is available online and hard copies will be available in the clubhouse. - Lindum Hockey Club - https://lindumhockey.co.uk/2021/11/12/matchday-programme-super-saturday-2/
Lindum Sports Association
Lindum Hockey Club
[email protected]
Save The Date
Add to Calendar
2021-11-13 12:00:00
2021-11-13 13:30:00<
Europe/London
Matchday Programme: Super Saturday 2
Super Saturday 2 has arrived. Programme is available online and hard copies will be available in the clubhouse. - Lindum Hockey Club - https://lindumhockey.co.uk/2021/11/12/matchday-programme-super-saturday-2/
Lindum Sports Association
Lindum Hockey Club
[email protected]
Keeping you up to date
Club News & Alerts
Our Sponsors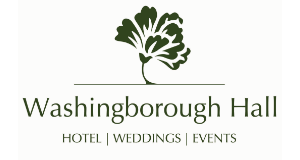 Washingborough Hall Hotel is a stunning early-Georgian building set in three acres of garden and woodland and offers a 2 AA award winning restaurant
Find Out More