Junior Training Cancelled (27th November, 2021)
Please note that Saturday morning's Junior Training (November the 27th) has been cancelled due to expected bad weather
Following a lot of consideration between the Coaching Team, the decision has been made to cancel tomorrow morning's Junior Coaching sessions (both the 9am and 10:15am training, for all players under 13 years). The forecast for tomorrow has turned considerably worse over the last few days and we are now expecting very low temperatures, sleet and snow and there's also a weather warning out regarding high winds and "injuries and danger to life from flying debris are possible".
We're aware that the forecast for today, while not as bad as tomorrow, was also looking pretty poor and at the time of writing it's a relatively nice November morning but we don't want to take the chance tomorrow if there's a risk to people getting to the pitch safely and then us all having to decamp to the clubhouse. This is before we know what state the pitch is in, tomorrow morning, as well with some forecasts reporting sleet and snow overnight.
It's certainly not the weather that our 4, 5 and 6 year olds are going to find particularly fun.
Christmas Market
Please note that, as has been the case in the past, there is no Saturday morning Junior Training on the following weekend, December the 4th, due to the Lincoln Christmas Market. As well as difficulty of access to the surrounding areas, the car park at the Lindum Sports Association will be in use for Christmas Market parking.
There is also no Thursday night Senior Training on the 2nd of December this coming week either.
We'll let you know whenever weather stops play, training or if changes to usual sessions are planned.
Keeping you up to date
Club News & Alerts
Our Sponsors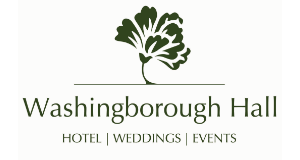 Washingborough Hall Hotel is a stunning early-Georgian building set in three acres of garden and woodland and offers a 2 AA award winning restaurant
Find Out More