Match Report: Over 50s England Hockey Cup
Monday, 11th of February 2013
This was posted by Lincoln Hockey Club prior to the creation of Lindum Hockey Club

Despite all odds being stacked against them today Lincoln's older generation players have succeeded in achieving the same stage in this competition as they did in E H Veterans Over 40s Cup nearly 10 years ago. With a depleted team that included two old "crocks" in Ray Nicholson and Tony Perrin, Chris Topham arriving late, and one of our two guest players allowed in this competition, Steve Ward (Brigg), who went off after only five minutes with a torn calf muscle. Also, with the lack of the services of Steve Seymour away on a school trip and Vinny Patel recovering from illness, Lincoln's depleted team were going to find it very difficult to defeat their visitors Khalsa from Warwickshire, who had done very well in previous years since this competition started.
And win they did, with some monumental performances led, as usual, by captain Billy Marwaha – who goes from strength to strength at this level, Kevin White and Tim Sutton – concentrating in midfield and the link to the forwards up front, and Tony Wing – who showed off his ability to keep the ball and keep the ball and keep the ball, despite some heavy tackling by Khalsa's Sikh team. The one major problem Khalsa had was with their mouths –complaining at virtually every decision, stick tackling and stick checking (an art that our own BM can perform when required to!). So much so did they annoy the umpires that both teams were spoken to after 10 minutes. Lincoln cleaned up their act, but the same could not be said for Khalsa, who just carried on where they had left off.
Man of the Match, Lincoln's inspired goalkeeper, Peter Richards, was magnificent and although the visitors could only rue many missed opportunities during the whole match, including umpteen penalty corners, Lincoln defended so well with great personal performances by Peter Rushmere, Andy Wright, Chris Topham and Paul Brazinskas, and the visitors failed to score in the opening 35 minutes. Similarly, Imps had their chances too, with Wing, Marwaha and Wright all bringing out good saves from the visitors goalkeeper. Soon into the second half it was Lincoln who opened up the scoring with a great deflective goal by Marwaha, from a Rushmere ball in from the right. Khalsa were livid, complaining that the ball was played outside the "D" , but those nearest to Marwaha, knew that the ball was on the line of the "D" and that the goal would count. Pity that the great individual players that Khalsa had, were seriously let down by there continued grumbling about the allowance of a perfectly good goal. Lincoln continued to have the best of the breakaways in the latter stages of the match, coming near on many occasions, and it seemed harsh when Brazinskas was deemed to have fouled a Khalsa striker in a shooting chance, and the umpire gave the visitors a penalty stroke to level the scores at 1 – 1 with 6 minutes to go. Very disappointing, but Lincoln's skills held out to the end and a barrage of penalties.
Lincoln eventually won the penalty stroke competition, but only by 2 goals to 1 – White and Wing scoring for Lincoln. A thoroughly professional performance by the Imps, which made Khalsa a very cross and disappointed side at the end. Only two weeks now until Lincoln have their quarter final match on 24th February at home (Yarborough L C), but still not knowing, due to rearranged games who they play.

This was posted by Lincoln Hockey Club prior to the creation of Lindum Hockey Club
Keeping you up to date
Club News & Alerts
Our Sponsors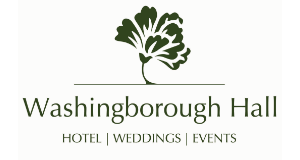 Washingborough Hall Hotel is a stunning early-Georgian building set in three acres of garden and woodland and offers a 2 AA award winning restaurant
Find Out More