Under 12s Report: Louth Hockey Club, May the 11th
Tuesday, 20th of May 2014
This was posted by Lincoln Hockey Club prior to the creation of Lindum Hockey Club

A week last Sunday, the Under 12s went to Louth Hockey Club to play in the Lincolnshire Friendly Junior Leagues. Angus Graham's father, Robin, has provided the report below for the A-Team.
The team got off to a slow start and surprisingly losing their opening game against Louth two-nil. We were a little rusty. The second game was against long Sutton B. After a bit of a chat and changing the team around, it led to a very comfortable three-nil win. Next up was a very tough game against long Sutton A . We changed tactics and positions a little again and it nearly paid off against a very strong team (who won the tournament). The team played brilliantly and really deserved the draw, just conceding a late goal. They were naturally disappointed coming off the pitch and this perhaps put a shadow over their next game against Sleaford, which again we lost one-nil.
The final game was against a strong Spalding A team (runners up). While it finished goalless the team were excellent, in control and actually we should have won. Overall, the A team finished 4th but it could easily have been second or third.
Poppy played really well as striker; finding space, working hard and scoring.
Sam played well too and did an excellent man marking job in defence against Long Sutton A.
Evie got stronger as the games went on and played really well on the wing, helping out when needed.
Angus was his usual energetic self but had to play deeper than he would like, chipping in with a couple of goals.
Frazier did really well coming on the wing and stuck to his task, getting forward and helping out when needed.
Abbie was very solid in defence and showed confidence to bring the ball forward.
Harvey played a game on the wing and other games in defence. Harvey played well too, although I know he was keen to play in a more attacking position.
Eleanor grew in confidence and played extremely well in defence, especially the last game.
Robert was also playing for the B team but when he was playing for the A team he played very well and made a good save in the final game.
They all gave 100% and it was great to see how well they began to play as a team after that rusty start. They left with their heads high and knowing they gave the strong sides very good games. They represented the club very well.
The B team finished 13th overall and won their final game.

This was posted by Lincoln Hockey Club prior to the creation of Lindum Hockey Club
Keeping you up to date
Club News & Alerts
Our Sponsors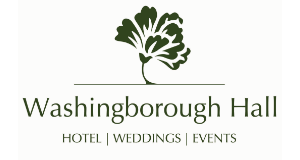 Washingborough Hall Hotel is a stunning early-Georgian building set in three acres of garden and woodland and offers a 2 AA award winning restaurant
Find Out More