Mens 2s Big Fat Quiz of the Year
Wednesday, 19th of November 2014
This was posted by Lincoln Hockey Club prior to the creation of Lindum Hockey Club

This weekend sees the turn of the Mens 2nd Team to organise and run an evening of entertainment for Lincoln Hockey Club. Each team this year will be hosting an event to get club members, supporters and family members together for an evening at the Lindum. The Mens 2s are, this Saturday, hosting a quiz night.
The details for the evening are;
Location: Lindum Sports Association
Date: November the 22nd, 2014
Time: 7:30pm for an 8pm start
The format of the evening will be teams of no more than five people, and entry to the quiz costs fifteen pounds per team. There will be several, themed rounds of the quiz with prizes for the winning team on the night. They'll also be a series of one-off, bonus questions throughout the night – with prizes – and also a prize for the best team name as well (terms apply such as, because it's a family-friendly event, all names being suitable for the ears of those attending!).
Junior members, and their families, are more than welcome at this social event.

This was posted by Lincoln Hockey Club prior to the creation of Lindum Hockey Club
Keeping you up to date
Club News & Alerts
Our Sponsors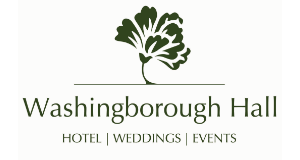 Washingborough Hall Hotel is a stunning early-Georgian building set in three acres of garden and woodland and offers a 2 AA award winning restaurant
Find Out More