Weekly Hockey Roundup – Mens' Teams (7th of February)
Thursday, 12th of February 2015
This was posted by Lincoln Hockey Club prior to the creation of Lindum Hockey Club
Last Week's Results
| | | | |
| --- | --- | --- | --- |
| Team | Opposition | Location | Result |
| Mens 1st Team | Hull University 1 | Home | Lost 2 – 0 |
| Mens 2nd Team | Chapletown 3 | Away | Drew 2 – 2 |
| Mens 3rd Team | Worksop 3 | Away | Drew 0 – 0 |
1st Team Match Report
After a disjointed period in which the bad weather put paid to several league games and training sessions, Men's 1s were back in action in only their third game since the New Year. And as an added bonus, they were able to call upon an almost full complement of players. Perhaps it was that coupled with the lack of inaction which caused their downfall. With "O Captain, My Captain" Sadler ruled out just before the game, a makeshift midfield with Billy Marwaha at the base tried to impose themselves with little success. The students had the energy and quick ball to run the Lincoln defence ragged and claim a succession of short corners. These were dealt with comfortably by the returning Alan Sanderson between the sticks.
Lincoln had their own chances with numerous breakaways, but always lacked the composure up front or were picked off before being able to apply the finishing touch. 0-0 into the half time and all was seemingly well until the restart. A momentarily lapse in concentration from the opposition push back all the way to the Lincoln defence saw them go unchallenged to take the lead. This was followed shortly after by an almost identical goal. The rest of the game saw Lincoln try to fightback with several short corners of their own but to not avail. Indeed, Lincoln were lucky not to concede more goals with substitute Matt Ward excellent again in goal whist Hull also managed to strike both uprights.
Some wise words from O Captain, My Captain in the after match team talk pressed the need for the team to work more cohesively as a unit. On the positive, take out the geriatrics of the side (you know who you are) and the youngsters are certainly more than capable of punching above their weight. One criticism to be made is the need to cut out of the in-fighting which is slowly starting to return to our game (you know who you are).
2nd Team Match Report
There are rules / directives in place about what you're able to say about umpires in a public forum (so my match report may be somewhat shorter this week), though interestingly not about players. As a result I'm able to criticise, purely as an example I've randomly selected from a collection of one, the actions of Craig Reilly who got yellow carded in our game against Chapeltown on Saturday while he was off the pitch. Craig's actions lead to me being sent off, as he was on the subs' bench at the time, for something that had very little to with me. I'm not going to criticise Craig though because, in all honesty, he was right in my opinion. What he was right about, I'm not in a position to tell you. Though I can report on the exchange that Craig and I went on to have with a spectator of the game who felt the need to get involved over something that had nothing to do with him! It was that sort of game.
We beat Chapeltown 4-0 last November, at the Lindum Sports Association, in part by wearing them out. This time, at their place and with fixtures, fittings and umpires provided by the home side things didn't go the same way. Despite strong, structured play from Lincoln, and the odd shot on goal from debutant Kurtis Nelson, the first goal of the game arrived from Chapeltown after the ball spent a good few moments pinging around our D after a long corner. It took to the start of the second half for the second goal to arrive, again from Chapeltown. Matt Kandt made a (perfectly polite, from witness's accounts) enquiry about whether he should have been awarded advantage at any point after several poor tackles while he had the ball, which lead to him receiving a talking to. When the game resumed, the ball was permitted to return to play down at the far end of the pitch putting an unprepared Lincoln defence under immediate pressure. Darren Middleton was hugely unlucky to be left exposed where he was, in the middle of the park, and it took Chapeltown's forward nothing more than a quick tackle to get hold of the ball and put in a goal behind Tom Rounsley.
It was a recently rejuvenated Kev Ngoe who scored Lincoln's first. This goal, and the feeling of being up against more than the number usually found on a hockey team, gave Lincoln a huge kick of motivation and the play improved further. Especially that between Chris Topham, Louie Sadler and Kristian Nelson on the left, while Matt Kandt found his feet well at right midfield and pushed Harry Middleton into some great runs on the wing. Rotating the defence of Topham, Max Rutherford, debutant Darren Middleton and myself, and pressing up to support the midfield, worked very well too. Despite pointing the finger at Craig Reilly earlier, huge credit must be offered his way for turning up and playing most of the game with a badly injured ankle from the week before. Near casualties came in the form of Kristian Nelson who, while on the ground, had a member of the opposition crack a ball straight at him while Kev White, displaying yet another solid performance, experienced a near permanent, personal attack from a Chapeltown forward. As captain I had to persuade time to be stopped while Kev, laying on the floor, caught his breath after being taken out once again.
As the second half went on the guarantee on someone's whistle must have been voided due to excessive use. With nine minutes to go, at 2-1 down, we were piling on the pressure on Chapeltown's tiring defence. The game was then brought to a stop while the umpires discussed the lighting and the captains were then asked for their opinion on continuing without floodlights. If you were cynical you could easily come up with your own conclusion. It was Louie Sadler, having a stormer in the midfield, who deftly put away our second goal.
The team honestly felt that, given another five minutes, we'd have scored the winning goal. We had the shots, though, and we had the opportunities from several short corners as well. That doesn't take anything away from a controlled, composed performance in an improvement from what we've shown we can do recently. What I'm very happy about is the way that we kept on fighting in the face of sometimes trying circumstances. Seriously, well done lads.
As voted by the team at the end of the game…
Man of the Match: Kurtis Nelson
Di** of the Day: CENSORED
Next Week
Mens 1st Team vs. Airedale 1
Mens 2nd Team vs. Sheffield University Bankers 6
Mens 3rd Team vs. Brigg 4
Mens 4th Team vs. Slazenger 6
This was posted by Lincoln Hockey Club prior to the creation of Lindum Hockey Club
Keeping you up to date
Club News & Alerts
Our Sponsors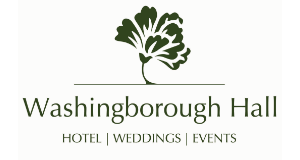 Washingborough Hall Hotel is a stunning early-Georgian building set in three acres of garden and woodland and offers a 2 AA award winning restaurant
Find Out More