One Hundred Club
Monday, 1st of February 2016
Introducing Lindum Hockey's One Hundred Club!
A One Hundred Club is a fundraising initiative that provides you with the opportunity to win a cash payment made up of 50% of the monthly total brought in by the competition. The remaining 50% is donated to the club so as well as giving yourself a better chance of winning than the National Lottery, you're also helping to raise funds for the club (which helps everyone out).
How it Works
Club Members (or parents of Junior Club Members) register a number, or a set of numbers, from a list of 100
Each number can only be registered once but you can register as many as you'd like
Numbers cost £6.18 for the first six months (trial period) – this covers the whole six month period (so works out at £1.03 per month)
A number from 100 is drawn every month
If it's your number, you win the cash draw
It's as easy as that!
You don't even need to leave your computer as you can register your favourite number, or numbers, (assuming that they're available) right from this One Hundred Club webpage.
Numbers are registered, initially, for six months so get yours now while it's still available!
Keeping you up to date
Club News & Alerts
Our Sponsors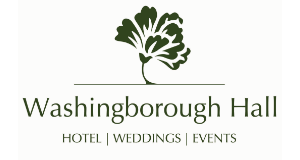 Washingborough Hall Hotel is a stunning early-Georgian building set in three acres of garden and woodland and offers a 2 AA award winning restaurant
Find Out More