Ladies Training to the End of April
Thursday, 30th of March 2017
Posted by Bryn Mansel


Plans have been put forward for how Senior Ladies Training is to continue over the next month
Having consulted with the other Ladies Hockey Coaches and some of the Ladies Team members, we have decided that Ladies Training on a Thursday evening will remain as separate sessions for the next month. This means training as usual (6:30pm – 8pm and then 8pm – 9:30pm) for the 31st March, and 7th, 14th and 21st of April 2017. This is to help the Ladies' teams with their up coming cup games and the Ladies 1s with their Yorkshire Playoff.
On a separate note, if there is anyone around to come and help with the Juniors' session (13 – 16 years) in the 6:30pm – 8pm Ladies Training sessions on a Thursday it would be much appreciated. Please send a message via the website if you're able to assist.
Many thanks,
Bryn, Matt, Sam TB and Gary.
Keeping you up to date
Club News & Alerts
Our Sponsors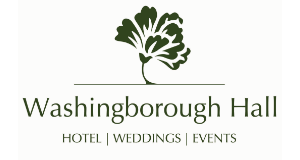 Washingborough Hall Hotel is a stunning early-Georgian building set in three acres of garden and woodland and offers a 2 AA award winning restaurant
Find Out More