Weather Affected Sessions This Week
Last updated at 9:14pm on Wednesday, 13th of December 2017
Temperatures continue to affect hockey this week, following last weekend's fixture cancellations
As temperatures haven't risen since the snowfall at the weekend (in some areas dropping even further), perhaps inevitably the weather is continuing to affect hockey sessions this week as the pitch is still frozen.
Rather than post a new article for each cancellation, this page will be updated throughout the week with any further changes though a separate post will be made for any match cancellations this weekend.
Last Updated Wednesday evening (13th)
Tuesday the 12th
Mens Training tonight is off.
Wednesday the 13th
Junior Academy Training tonight is off.
Thursday the 14th
Ladies training on Thursday night is 19:00-21:00 for all teams, weather dependant.
We'll let you know whenever weather stops play, training or if changes to usual sessions are planned.
Keeping you up to date
Club News & Alerts
Our Sponsors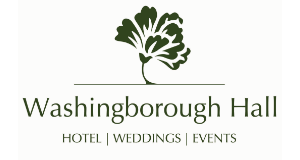 Washingborough Hall Hotel is a stunning early-Georgian building set in three acres of garden and woodland and offers a 2 AA award winning restaurant
Find Out More