Lindum Hockey's SnowDays This Weekend
Thursday, 1st of March 2018
Last updated at 10:50am on Saturday, 17th of March 2018
The ongoing snow, allied to further severe weather warnings, have resulted in disruption to the club's hockey
Following a week of weather-based disruption, courtesy of the "Beast from the East" and Portugal's Storm Emma, hockey playing facilities and the country's road network continue to feel the brunt. Below are the known changes to planned hockey this weekend, the 3rd and 4th of March.
Those decisions listed below taken by Lindum Hockey Club have all been made in the interests of everyone's safety.
Saturday the 3rd of March
The decision has been taken to call off all home hockey on Saturday, including Junior Training and home league games (both at the Lindum Sports Association and Lincoln University). This covers the following fixtures;
Any of the club's away fixtures that have been cancelled will be listed, below, as and when we're informed of them.
Ladies 1st Team
The Ladies 1s against Rotherham is off.
Ladies 2nd Team
The Ladies 2s' game against Sheffield Hallam 2, due to be played at Abbeydale at 3pm, was called off on Thursday afternoon.
Ladies 3rd Team
The Ladies 3s' fixture against and at Canalside Terriers is also off.
Ladies 5th Team
The Ladies 5s, who were due to play Barton 1 at Winterton (ironically) Comprehensive School at 11am, have had their fixture cancelled.
Mens 1st Team
The away game to Stockton 1, due to be played at 1:30pm, has been called off.
Mens 3rd Team
The away fixture in York, against City of York, has been frozen off.
Mens 5th Team
The Mens 5s' game, away in Wakefield at 11am, has been cancelled.
Development Game
The Development Team's game against Doncaster, away, has been called off.
After taking the current state of the pitch & the weather forecast @DoncasterHockey have taken the decision to POSTPONE ALL HOME games on Saturday ⛄@sheffieldhc @WakefieldHockey @Slazengerhc @BenRhyddingHC @LindumHockey @yorkshireha @DCTraining #doncasterisgreat

— Doncaster HC (@DoncasterHockey) March 1, 2018
Should any away fixtures still go ahead this weekend, please drive carefully.
Sunday the 4th of March
The following fixtures / planned hockey on Sunday have been cancelled. Again, this will be updated as new information comes through.
Under 10s
The Under 10s league in Leeds on Sunday has been cancelled by the organisers.
Hurricane League
The Hurricane League game in taking place in Newark on Saturday afternoon has been postponed.
Ladies 4th Team
This Sunday's Ladies 4s game away to Hornsea is, perhaps unsurprisingly, cancelled.
We'll let you know whenever weather stops play, training or if changes to usual sessions are planned.
Keeping you up to date
Club News & Alerts
Our Sponsors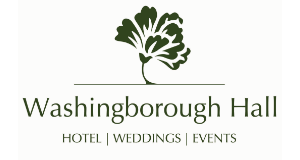 Washingborough Hall Hotel is a stunning early-Georgian building set in three acres of garden and woodland and offers a 2 AA award winning restaurant
Find Out More