Weather Updates This Weekend
Friday, 16th of March 2018
Last updated at 11:15am on Sunday, 18th of March 2018
Our old foe, the weather, is once again threatening to cause chaos to our expected hockey sessions and games this weekend
Despite the weather improving over the last few weeks since the "Best from the East" came to town, forecasts for tonight (Friday) and into the weekend aren't promising to top up your sun-tan. As well as snow and freezing temperatures, several weather warnings are also in place.
Any changes to expected games will be listed below and updated throughout.
Saturday the 17th
Junior Training
As it's difficult to gauge whether any meaningful snowfall will hit Lincoln as of Friday afternoon, and then whether conditions will still be safe and palatable to our Juniors, a decision is going to be taken early on Saturday morning. Please check back before you travel.
Junior Training has been cancelled during the session – please collect any children at the Lindum this morning.
Ladies 3rd Team
Ladies 3s at Kingston upon Hull off
Ladies 4th Team
Ladies 4 off, Driffield pitch frozen and snow covered
Safly due to frozen pitch the early matches @DriffieldHC are off:

L3 vs @LindumHockey
L1 vs @SheffBankersHC

Later matches will be advised as soon as a decision has been made.#weatherbeatenusagain

— Driffield HC (@DriffieldHC) March 17, 2018
Ladies 5th Team
The Ladies 5s, against Driffield, is now being played at the Lindum Sports Association.
Mens 2nd Team
The Boston Spa game, playing at home, is off as the opposition cannot raise a side. The pitch, at the time of writing (10:04am) is playable.
Mens 4th Team
Mens 4 at Kingston upon Hull off. Snow on pitch
Mens 5th Team
The Mens 5s, away, to Grimsby 2 was called off prior to any weather concerns.
Sunday the 18th
Ladies 1st Team
The Ladies 1s are no longer travelling to Norwich for their 1pm start against Norwich City 1.
Veterans
The Veterans game against City of York was called off last night.
We'll let you know whenever weather stops play, training or if changes to usual sessions are planned.
Keeping you up to date
Club News & Alerts
Our Sponsors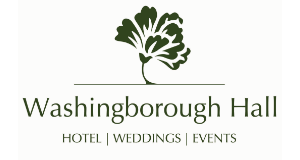 Washingborough Hall Hotel is a stunning early-Georgian building set in three acres of garden and woodland and offers a 2 AA award winning restaurant
Find Out More