Weather Affected Hockey, December the 15th 2018
Friday, 14th of December 2018
Last updated at 9:30pm on Friday, 14th of December 2018
The early break for Christmas by the hockey leagues proves prescient as temperatures drop, here are the changes for December the 15th
The only league game planned for this weekend was the rearranged Development Game v. Kingston Upon Hull at noon on Saturday, December the 15th. This, the final Junior Training of 2018 and the Christmas Social, to include watching the Development Team's game, were all on the club's to-do list this Saturday.
Changes to this weekend's planned hockey is listed below. Should any further changes take place then this page will be updated.
Junior Training
The decision has been taken to call off Junior Training this weekend, due to temperatures not forecast to rise above 11 degrees until around 11am.
Development Team Game
The rearranged Development Team game, originally down to be played on September the 29th, has now been called off to avoid the opposition having to travel on expected poor road conditions.
At the time of writing, 7:30pm on Friday the 14th, Junior Training is still on as is the Club Social (though the social won't involve watching a game that's no longer taking place).
Christmas Market Parking Mats
The volunteering for car parking mat lifting is still on, 10am meet.
Many hands make light work.
Christmas Party
As the forecast is suggesting slightly higher (relative) temperatures in the afternoon, it's also showing lots of rain so the mixed games have been called off.
The evening part of the festivities kick off from around 5pm and will continue to include the barbecue, bar and festive-wear.
We'll let you know whenever weather stops play, training or if changes to usual sessions are planned.
Keeping you up to date
Club News & Alerts
Our Sponsors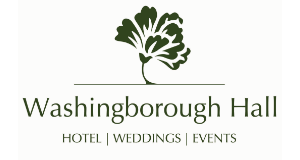 Washingborough Hall Hotel is a stunning early-Georgian building set in three acres of garden and woodland and offers a 2 AA award winning restaurant
Find Out More