Christmas Party 2018
This weekend's Christmas Party starts at 12pm and continues through into the evening
Due to the poor weather forecast and other hockey activities being cancelled this social has now been changed. The event will now commence from 5pm and include the Mens 1st XI barbecue, bar and festive attire.
Rather than an evening disco, as we've had in previous years, we're really making a massive event of Christmas this year by inviting all club members to a celebration that begins at twelve noon!
The Development Team are playing Kingston upon Hull at 12pm and the day starts off by getting plenty of support on the sidelines for them. The team have put in an exemplary performance so far this season, and watching / supporting the talent at the younger end of the club is something well worth doing.
At the end of the Development game they'll be some fun mixed hockey, which is for everybody at any age group.
Once the hockey is finished, the Mens 1st Team will be running a barbecue up at the clubhouse with burgers and hot dogs available to buy. Alongside the bar in the clubhouse this will go on into the evening. There will also be a raffle running, at £1 per ticket, for the "mystery box of goodies" (the box of goodies is worth £50).
There are no set times for the evening, just turn up at any time for a chill-out night with a party feel, and perhaps a few games and music. Naturally, Christmas attire is encouraged.
Save The Date
Add "Christmas Party 2018" on December the 15th to your Calendar
Add to Calendar
2018-12-15 12:30:00
2018-12-15 14:00:00<
Europe/London
Christmas Party 2018
This weekend's Christmas Party starts at 12pm and continues through into the evening - Lindum Hockey Club - https://lindumhockey.co.uk/2018/12/12/christmas-party-2018/
Lindum Sports Association
Lindum Hockey Club
[email protected]
Save The Date
Add to Calendar
2018-12-15 12:30:00
2018-12-15 14:00:00<
Europe/London
Christmas Party 2018
This weekend's Christmas Party starts at 12pm and continues through into the evening - Lindum Hockey Club - https://lindumhockey.co.uk/2018/12/12/christmas-party-2018/
Lindum Sports Association
Lindum Hockey Club
[email protected]
Keeping you up to date
Club News & Alerts
Our Sponsors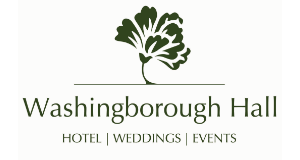 Washingborough Hall Hotel is a stunning early-Georgian building set in three acres of garden and woodland and offers a 2 AA award winning restaurant
Find Out More