End of Season Dinner 2020
Tickets are now on sale for the End of Season Ball, taking place on Saturday, April the 4th 2020
Although this season hasn't long started, tickets for the End of Season Dinner and Presentation evening are available now. We will be at The Lincoln Hotel, just around the corner from the Lindum Sports Association and overlooking the Cathedral in the heart of Lincoln.
This is the season finale of the Club's Social Events!
Your Chance to Win a Free Ticket
If you pay in full by Saturday, the 1st of February 2020 then your name will go into a draw for a free ticket! You can either bring someone along or have your ticket price refunded.
Date: Saturday 4th April 2020
Venue: The Lincoln Hotel, Eastgate, Lincoln
Price: £36
The Social Team have worked to keep the ticket price at just £36 this year, only a very small increase on last year's price to make sure we cover our costs.
There is an option to pay in 2 instalments by the following dates:
1. Sat 30th November – £16
2. Sat 1st February – £20
Please buy your tickets online (below). Any issues with, get in touch with Dewy!
It is advised that you book early as there are limited numbers available at the venue.
Younger guests are only permitted if they are playing in an adult-only side on a Saturday.
Ticket sales for this event have now closed.
Save The Date
Add "End of Season Dinner 2020" on April the 4th to your Calendar
Add to Calendar
2020-04-04 18:00:00
2020-04-04 19:30:00<
Europe/London
End of Season Dinner 2020
Tickets are now on sale for the End of Season Ball, taking place on Saturday, April the 4th 2020 - Lindum Hockey Club - https://lindumhockey.co.uk/2019/10/17/end-of-season-dinner-2020/
Lincoln Hotel, Lincoln
Lindum Hockey Club
[email protected]
Save The Date
Add to Calendar
2020-04-04 18:00:00
2020-04-04 19:30:00<
Europe/London
End of Season Dinner 2020
Tickets are now on sale for the End of Season Ball, taking place on Saturday, April the 4th 2020 - Lindum Hockey Club - https://lindumhockey.co.uk/2019/10/17/end-of-season-dinner-2020/
Lincoln Hotel, Lincoln
Lindum Hockey Club
[email protected]
Keeping you up to date
Club News & Alerts
Our Sponsors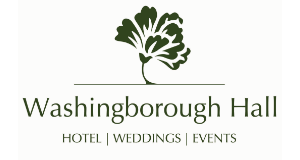 Washingborough Hall Hotel is a stunning early-Georgian building set in three acres of garden and woodland and offers a 2 AA award winning restaurant
Find Out More