Race Night 2019
The runners are out on the gallops in preparation for Lindum Hockey Club's Annual Race Night
This is always an enjoyable evening for those in attendance. A social event that is full of entertainment and perfect night for club members to bring their families and friends of all ages, the more the merrier!
Date: Saturday the 30th of November, 2019
First Race: 7pm
Location: Lindum Sports Association
A special day in the first half of the season with both Ladies and Mens 1st Teams playing at home!
There's plenty of ways to get involved in this great night of entertainment for all.
Please do your best to make an appearance. It has potential to be a great money maker for the club. Look forward to seeing you there!
Race Sheets
These will be distributed soon for people to give themselves a chance of winning in advance of the night. Horses will be available to buy for £2 and Jockeys can be bought for £1. Winning owners and jockeys will receive cash prizes on the night!
Sponsors
Every year we look for race sponsors. The cost of sponsoring a race is £20, which includes social media plugs and an opportunity to promote on the night! If you're a local business owner or know anybody who wants some cheap marketing whilst helping to support our great club then let Dewy know. If you can't make it on the night but still want to contribute then this is a great way to help out either individually or as a group / team.
Volunteers
If anyone would like to volunteer themselves to help on the evening it would be greatly appreciated. Just make the social crew aware.
This Year's Sponsors
Many thanks to the companies below who have very kindly sponsored a horse;
Save The Date
Add "Race Night 2019" on November the 30th to your Calendar
Add to Calendar
2019-11-30 19:00:00
2019-11-30 20:30:00<
Europe/London
Race Night 2019
The runners are out on the gallops in preparation for Lindum Hockey Club's Annual Race Night - Lindum Hockey Club - https://lindumhockey.co.uk/2019/11/01/race-night-2019/
Lindum Sports Association
Lindum Hockey Club
[email protected]
Save The Date
Add to Calendar
2019-11-30 19:00:00
2019-11-30 20:30:00<
Europe/London
Race Night 2019
The runners are out on the gallops in preparation for Lindum Hockey Club's Annual Race Night - Lindum Hockey Club - https://lindumhockey.co.uk/2019/11/01/race-night-2019/
Lindum Sports Association
Lindum Hockey Club
[email protected]
Keeping you up to date
Club News & Alerts
Our Sponsors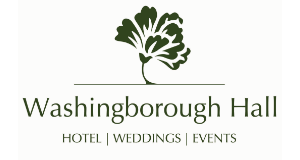 Washingborough Hall Hotel is a stunning early-Georgian building set in three acres of garden and woodland and offers a 2 AA award winning restaurant
Find Out More