Cancelled Hockey, 30th of November – 1st of December 2019
Friday, 29th of November 2019
Last updated at 11:46am on Sunday, 1st of December 2019
The first of this season's drops in temperature have impacted plans for hockey this weekend
This weekend sees temperatures fall below zero over the weekend for the first time this season, and this has made an impact on our planned hockey (with training and games lined up for both Super Saturday – both 1st Teams at home – and Sunday).
This page will be updated throughout the weekend.
Junior Training
The 9-10am Junior Training session, for ages Reception-Year 3, has been called off. Temperatures aren't expected to rise above zero degrees centigrade by the time this session would normally begin.
Update 8:54am: ALL Junior Training is now off this morning.
Please note that there is no Junior Hockey taking place next Saturday (the 7th).
Saturday – Senior Games
Ladies 1s
The Ladies 1st Team game, at home against Wakefield, is off
Ladies 3s
The Ladies 3rd Team game, away against Wakefield, is off
Mens 1s
The Mens 1st Team game, at home against Leeds 2 at 1:30pm, is off
Mens 2s, Ladies 2s, Mens 3s, Ladies 3s are all off.
All of our home games are now off.
Sunday – Under 14s
We are expecting the match on Sunday to be on at this time however Bedford will let us know early on if there any issues with the pitch.
9:36am, Sunday: The Under 14s are on today.
Sunday – Veterans
This Sunday's Veterans fixture against Sheffield University Bankers, in The Yorkshire Hockey Masters Cup, was called off on the Saturday night due to a frozen pitch.
Sunday – University Games
A pitch inspection is planned to take place at noon on Sunday and a decision on whether these games will take place will be made by then.
11:48am, Sunday: These fixtures are taking place at the Lindum Sports Association today.
We'll let you know whenever weather stops play, training or if changes to usual sessions are planned.
Keeping you up to date
Club News & Alerts
Our Sponsors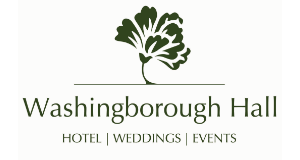 Washingborough Hall Hotel is a stunning early-Georgian building set in three acres of garden and woodland and offers a 2 AA award winning restaurant
Find Out More