All Hockey Off, 2nd of December 2019
Monday, 2nd of December 2019
Posted by Gary JohnsonChristmas / New Year Training 2019 / 2020
Last updated at 4:18pm on Monday, 2nd of December 2019
All hockey activities this evening, on December the 2nd 2019, have been cancelled
A pitch inspection has just been carried out at the Lindum Sports Association, at 4pm in the afternoon while it begins to get dark, and the decision has been taken to cancel all hockey training this evening.
This covers all sessions taking place this evening;
Junior Pay n' Play
Hockey Heroes
Walking Hockey
Back to Hockey
Club Fitness
The pitch is already frozen solid at the car park end, where it's most likely not had any direct sunlight throughout the day, and temperatures aren't going to get any warmer over the next few hours.
We'll let you know whenever weather stops play, training or if changes to usual sessions are planned.
Keeping you up to date
Club News & Alerts
Our Sponsors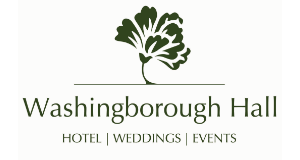 Washingborough Hall Hotel is a stunning early-Georgian building set in three acres of garden and woodland and offers a 2 AA award winning restaurant
Find Out More