Hockey Round-Up, 21st of October 2020
Wednesday, 21st of October 2020
Last updated at 9:36pm on Wednesday, 21st of October 2020
A quick round-up of hockey news concerning the latest alert levels in the United Kingdom, and club training sessions
We've been watching the news announcements over the last week and, while Manchester's Tier 3 lockdown no longer impacts us with the splitting of the North League in East and West, further restrictions are now coming into play.
South Yorkshire in Tier 3
More Tier 3 lockdowns are impacting on fixtures this coming weekend, with the announcement this morning that South Yorkshire has locked down further.
According to England Hockey's responses to each Covid Tier, we will be unable to play other clubs in Tier 3 while we remain in Tiers 1 or 2.
Once we know the full impact of the changes in South Yorkshire we will let you know via the usual channels. We do have games arranged against Rotherham and Barnsley this coming weekend.
Our commitment is to making sure that everyone plays as much hockey as possible (as safely as possible) so please make yourself available for club games, that we'll try and use the existing pitch times for, should any league fixtures change.
West Yorkshire is also being closely monitored at the moment while the York region is already on Tier 2.
Junior Training
As usual, and at the current time, Junior Hockey on a Wednesday and Saturday will continue throughout the half-term weekends.
Senior Training
We have increased the capacity of the Mens' training session this coming Thursday (and the Thursday that follows) to cater to the demand. If we hit the safe limit of participants again, or on other sessions, then we shall review at the time.
For anyone booking onto this Thursday, please stagger your meet time if you are not in the Mens 3s or 4s. So the arrival time needs to be;
Mens 3s and 4s: 8:15-9:15pm
Mens 5s and Development (and anyone else): 8:25-9:25pm
This is simply to comply with covid-safety measurements concerning people arriving and leaving the venue at the same time.
The calendar / schedule for November's training sessions should be available within the next week or so.
We'll let you know whenever weather stops play, training or if changes to usual sessions are planned.
Keeping you up to date
Club News & Alerts
Our Sponsors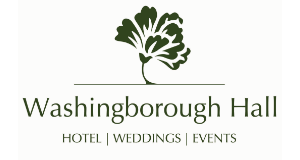 Washingborough Hall Hotel is a stunning early-Georgian building set in three acres of garden and woodland and offers a 2 AA award winning restaurant
Find Out More