Selection of Captains 2021-22
Monday, 2nd of August 2021
Posted by Matt Bell
Captaincy is one of the key drivers of the success of Lindum Hockey Club and they play such a vital role in the smooth running of the club. The club have spent the summer months discussing and deliberating the topics of captaincy and selection ahead of the new season in a new league structure.
With this in mind, Lindum HC would like to invite expressions of interest from any member who wishes to be considered for captaincy. Included in the expression of interest should be which team you are interested in captaining, and why you would like to give captaincy a go.
Selection is very much a blank canvas this season and we are looking forward to proceeding with as normal a season as possible once hockey gets back underway.
Please send your expression of interest to [email protected] by 5pm on Friday 13 August to be considered.
Save The Date
Add "Selection of Captains 2021-22" on August the 13th to your Calendar
Add to Calendar
2021-08-13 17:00:00
2021-08-13 18:30:00<
Europe/London
Selection of Captains 2021-22
Captaincy is one of the key drivers of the success of Lindum Hockey Club and they play such a vital role in the smooth running of the club. - Lindum Hockey Club - https://lindumhockey.co.uk/2021/08/02/selection-of-captains-2021-22/
Lindum Sports Association
Lindum Hockey Club
[email protected]
Save The Date
Add to Calendar
2021-08-13 17:00:00
2021-08-13 18:30:00<
Europe/London
Selection of Captains 2021-22
Captaincy is one of the key drivers of the success of Lindum Hockey Club and they play such a vital role in the smooth running of the club. - Lindum Hockey Club - https://lindumhockey.co.uk/2021/08/02/selection-of-captains-2021-22/
Lindum Sports Association
Lindum Hockey Club
[email protected]
Keeping you up to date
Club News & Alerts
Our Sponsors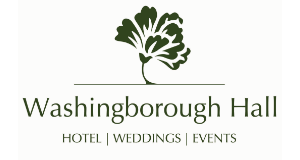 Washingborough Hall Hotel is a stunning early-Georgian building set in three acres of garden and woodland and offers a 2 AA award winning restaurant
Find Out More