Futures Cup 2021
Tuesday, 31st of August 2021
Posted by Lindum Hockey Club
The Futures Cup 2021 took place from 25-28 August at St Albans Hockey Club, with several Lindum juniors involved.
Pennine Pumas U15 Boys – James Niven
James was in the starting line up for a Pumas side that came from 3-1 down to share the spoils 3-3 in their opening game against Mercia Lynx. For game 2, James retained his place in the starting eleven against Wessex Leopards in a 1-1 draw with the Pumas coming from behind again. The results left the team in 2nd place in their pool, facing a bronze medal match against Caledonian Cougars. Despite levelling twice, the Pumas conceded in the final minute for a 4th placed finish.
Pennine Pumas U17 Girls – Millie Armond
Millie came from the bench at half-time keeping a clean sheet as her Pumas side fell to an opening game 2-0 defeat against Celtic Jaguars. Millie continued her good form with a clean sheet for the first half of game 2 against Mercia Lynx, leaving the field with Pumas 4-0 ahead, ultimately resulting in a 5-1 victory. Her team entered into the bronze medal match versus Caledonian Cougars on a high. Millie kept clean sheet number 3 for the Pumas against the Cougars, but the team lost out 1-0 in a closely fought game.
Pennine Pumas U17 Boys – Will Tyson
Will was on target twice in Pumas 3-2 victory over Celtic Jaguars scoring from both open play and a set piece. Only a win would suffice for the Pumas to reach the Gold medal match against the free-scoring Saxon Tigers. Unfortunately, despite levelling twice, they could not find a third and went down 3-2. Unfortunately for the Pumas, they could not break through the Wessex Leopards defence and were defeated 5-0.
We are very proud of our three youngsters competing in the Futures Cup, and we look forward to watching their continual development.
Keeping you up to date
Club News & Alerts
Our Sponsors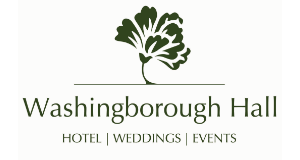 Washingborough Hall Hotel is a stunning early-Georgian building set in three acres of garden and woodland and offers a 2 AA award winning restaurant
Find Out More