Membership and Registration
Friday, 24th of September 2021
Posted by Lindum Hockey Club
Now that we have begun the league season, we would ask that all returning members, and new members alike, ensure they are registered. This is important as it covers both you and the club from an insurance perspective, on the off chance an incident occurs.
Club members from last year can easily and quickly renew via their MyClub account, where your balance will become visible in MyClub (details below). The first payment for returning members is due before 1st October. If this payment is not received, you will be unable to train or play.
MEMBERSHIP RENEWAL
When you log into MyClub, you'll be asked to renew your Club Membership…
Click on "Renew" and you'll immediately be sent to the registration pages without the need to log in and confirm your email address first.
When you've filled in the form, you'll immediately be sent back to your MyClub account where you won't be asked to renew again.
All of your financial records from the season just gone will continue to be available to you, and your new membership fee will be added to your balance.
With the different structure in place for membership from the 2021-22 hockey season, there are new tools in place to help you pay over the course of a few months.
If you pay by debit or credit card, you can select how much of your balance to pay…
If you have a Direct Debit agreement in place, or intend to for the new season, then you can put in place a spend cap…
You can even, if you wish, remove the spend cap completely but by default it's set to the minimum monthly amount from the start.
Any direct debit agreement also now comes with priority support.
If anyone does not pay the minimum expected payment, they will automatically be blocked from training or playing until the matter is resolved.
NEW PLAYER REGISTRATION
Once you've been down to a training session and got to know us, assuming that you'd like to join us full-time and play more hockey at Lindum Hockey Club, you need to register online. Membership can be paid through this portal as well. You will be invited to register for a MyClub account which will detail your balance, including outstanding fees, deductions and reimbursements.
Registration is to take place by the end of September for any given season, unless you're new to the club at a different time of the year, while membership fees are due by the end of the season.
MEMBERSHIP OPTIONS
Senior Gold: £250. Full membership including all matches (league, cup and friendlies)
Senior Silver: £220. Full membership including up to 10 matches (league, cup and friendlies)
Senior Bronze: £190. Full membership including up to 5 matches (league, cup and friendlies)
Student (13+: Year 8 and above; University): £145. Full membership including all matches (league, cup and friendlies)
Junior (Under 12: Year 7 and below): £85. Full membership including all matches (league, cup and friendlies)
Junior Pay as you Go: £5 per session
Social / Non-Playing Member: £30
Membership covers all training sessions, membership of the Lindum Sports Association (which includes reduced gym membership), insurance and affiliation with England Hockey and all of the relevant hockey league bodies. Matches covered by membership are outlined in the Membership Options above.
In instances where anyone faces hardship and would like to request payment assistance, please use the MyClub Help & Support page. We are more than happy to discuss any financial issues on a confidential case-by-case basis.
HOW DO I PAY?
You can go in and pay online for your balance as long as the total due is above £8, as otherwise the payment fees the club is charged won't make it sustainable over the course of the season. There is a big, red "Make A Payment" button on the homepage once you've logged in and there is another at the bottom of the "Finances" page as well, from where you can see a complete history of payments in and out of your balance.
We have completed a live trial of Direct Debit payments which ran successfully. Our thanks go to members last season who took up this payment option. This will be open for everyone to select with a cap enabled if you would prefer to pay your membership in installments. This cap is set at a minimum of £50 for seniors and £30 for students and juniors, but can be increased in increments of £10 up to the full balance. Everyone will begin receiving emails with their current balance and – if you are in debit – asking you to promptly pay your balance.
WHAT IF I'M OWED MONEY?
If your balance is in credit, and you wish for the club to settle its balance to you then let the club know at any time via the MyClub Help & Support page and this will be prioritised, as all messages about finance are when sent in this way. Alternatively you can keep the credit accrued and use it to pay membership or any other expenses.
Keeping you up to date
Club News & Alerts
Our Sponsors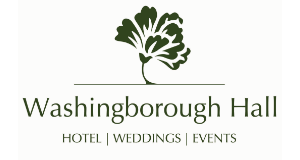 Washingborough Hall Hotel is a stunning early-Georgian building set in three acres of garden and woodland and offers a 2 AA award winning restaurant
Find Out More