Mens County Hockey Match This Week
Lincolnshire plays Derbyshire this Wednesday at the Lindum Sports Association
A pre-county championship friendly match takes place at the Lindum tomorrow night between Lincolnshire and Derbyshire.
Quite a few Lindum players are in the county squad, so why not come along and support both them and the county side in this quality friendly. Derbyshire are also in the Division A group of counties and are playing at the other county championship venue in Sheffield in May.
Push back is 8pm on Wednesday the 24th of April.
This match goes towards giving both county sides a run-out before the main event on 11th & 12th May. Lincolnshire Hockey Association, Lindum Hockey Club and Lindum Sports Association are hosting the other pool here at the Lindum lover the same weekend.
Save The Date
Add "Mens County Hockey Match This Week" on April the 24th to your Calendar
Add to Calendar
2019-04-24 20:00:00
2019-04-24 21:30:00<
Europe/London
Mens County Hockey Match This Week
Lincolnshire plays Derbyshire this Wednesday at the Lindum Sports Association - Lindum Hockey Club - https://lindumhockey.co.uk/2019/04/23/mens-county-hockey-match-this-week/
Lindum Sports Association
Lindum Hockey Club
[email protected]
Save The Date
Add to Calendar
2019-04-24 20:00:00
2019-04-24 21:30:00<
Europe/London
Mens County Hockey Match This Week
Lincolnshire plays Derbyshire this Wednesday at the Lindum Sports Association - Lindum Hockey Club - https://lindumhockey.co.uk/2019/04/23/mens-county-hockey-match-this-week/
Lindum Sports Association
Lindum Hockey Club
[email protected]
Keeping you up to date
Club News & Alerts
Our Sponsors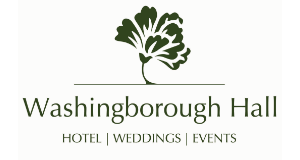 Washingborough Hall Hotel is a stunning early-Georgian building set in three acres of garden and woodland and offers a 2 AA award winning restaurant
Find Out More