Annual General Meeting Notice
The date has been announced for Lindum Hockey Club's Annual General Meeting for the 2019 / 2020 hockey season
Despite the end of the hockey season, for many, being cut off right at the end due to the halting of all hockey being played, the club's activities surrounding the Annual General Meeting (AGM) still needs to go ahead to bring to an end the administrative end of the year.
Annual General Meeting Date
This year the AGM will be held on Thursday the 28th of May.
At the time of writing the provisional start time will be 7pm but, given the events going on around the world and the uncertainty of the future, full details of the meeting including the venue will be made known closer to the time. The committee have plans in place for a virtual solution, in-line with the club's constitution, so the meeting will be able to go ahead regardless of the advice being given at the time from the government on social isolation.
It is requested that all club members please make the effort to attend. As a member-owned club, run by its members, all club members from the 2019 / 2020 season have a right to be present and vote on anything brought to the table. This includes the appointment of officials for the 2019 / 2020 hockey season.
A Chairman's Report will be posted in early May, at which point there'll be the opportunity to forward any questions or matters for the Annual General Meeting.
Nominations
Nominations for positions can be made up to the Monday before the AGM takes place (the 25th of May) using the form below. Please ensure that individuals submitted via the form are fully aware that they are being involved. Anybody with an existing role who would like to stand again, please ensure that your nominations are in as quickly as possible.
Role descriptions and responsibilities can be found here.
Nominations are now closed. 
Save The Date
Add "Annual General Meeting Notice" on May the 28th to your Calendar
Add to Calendar
2020-05-28 19:00:00
2020-05-28 20:30:00<
Europe/London
Annual General Meeting Notice
The date has been announced for Lindum Hockey Club's Annual General Meeting for the 2019 / 2020 hockey season - Lindum Hockey Club - https://lindumhockey.co.uk/2020/04/08/annual-general-meeting-notice/
Lindum Hockey Club
Lindum Hockey Club
[email protected]
Save The Date
Add to Calendar
2020-05-28 19:00:00
2020-05-28 20:30:00<
Europe/London
Annual General Meeting Notice
The date has been announced for Lindum Hockey Club's Annual General Meeting for the 2019 / 2020 hockey season - Lindum Hockey Club - https://lindumhockey.co.uk/2020/04/08/annual-general-meeting-notice/
Lindum Hockey Club
Lindum Hockey Club
[email protected]
Keeping you up to date
Club News & Alerts
Our Sponsors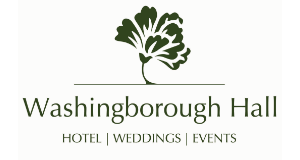 Washingborough Hall Hotel is a stunning early-Georgian building set in three acres of garden and woodland and offers a 2 AA award winning restaurant
Find Out More