Match Fees for 2020-21
Now that the league seasons are underway, details on how Lindum Hockey Club is managing payments and match fees this year
Following an email over the weekend, from a club member, asking how they go about paying their match fees I realise that we've not actually made an announcement over how this will work this season.
This season, the club is going completely cashless. Captains are no longer taking match fees from players after a game and cash isn't being accepted as "Pay As You Go" for Junior Training sessions.
Why Are We Doing This?
We made a very late call, this year as soon as it looked as though hockey matches were actually going to happen, to go completely cashless at the club. This was mainly to protect everyone and remove a point of contact / possible infection point but also in recognition of the fact that there isn't anyone staying on after a game at the moment. The Mens 1s trialled this approach using a phone app, during their early pre-season matches, but that wasn't all that successful (it took photos of the payment card which is fine in theory but in the evening, once the pitch lights go out, it doesn't work all that well!) and didn't really solve the risk of reducing contact either.
Having just launched the platform that allows us to book pitch slots for training sessions, within two weeks this morphed into a club portal for members and now includes information such as sessions attended, matches played, still allows you to book training and also allows you to pay match fees online.
Where Are My Match Fees?
If you played this weekend then your match fees have now dropped into your https://myclub.lindumhockey.co.uk/ account and updated your running balance (see "Finances" once you've logged in). If it isn't there then please let me know via the MyClub "Help & Support" page. This will happen every week at a point late in the weekend / early in the week, as we have to wait for the captains to fill in their team envelopes – the MyClub match and payment details are populated entirely by what the captains enter at the end of each game (though they are checked to make sure they're correct).
As well as match fees balances also reflect any travel reimbursements, if you drive your teammates to an away game, umpiring, training fees, etc. and we can add other payments to it as well such as the "top-up" to membership once we move beyond the covid membership period.
How Do I Pay?
You can go in and pay online for your match fees / pay your balance off as long as the total due is above £8, as otherwise the payment fees the club is charged won't make it sustainable over the course of the season. There is a big, red "Make A Payment" button on the homepage once you've logged in and there is another at the bottom of the "Finances" page as well, from where you can see a complete history of payments in and out of your balance.
Right now we're also in a live trial of Direct Debit as well so – all going well – this will also be on offer as an alternative payment method in the coming weeks. Also within a few weeks, everyone will begin receiving emails with their current balance and – if you are in debit – asking you to promptly pay your balance.
What If I'm Owed Money?
If your balance is in credit, and you wish for the club to settle its balance to you then let the club know at any time via the MyClub Help & Support page and this will be prioritised, as all messages about finance are when sent in this way. Alternatively you can keep the credit accrued and use it to pay future match fees or any other expenses.
This system has been produced in a very short time window, in response to changing parameters, and so there may be small bugs or slight oversights that haven't yet been considered. If you have any questions about any of this then please do let me know – anything we've missed or overlooked would be great to be highlighted so that it can be addressed.
Many thanks,
Alex.
Alex Cooper
Media & Comms
Lindum Hockey Club
Keeping you up to date
Club News & Alerts
Our Sponsors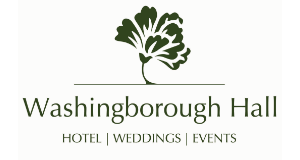 Washingborough Hall Hotel is a stunning early-Georgian building set in three acres of garden and woodland and offers a 2 AA award winning restaurant
Find Out More