AGM 2021 will be Virtual
This year's Annual General Meeting will now take place online, in a virtual environment
Given the current state of covid restrictions, despite them easing recently, and what the Lindum Sports Association (who run the clubhouse) can provide in terms of numbers and safety, the decision has been taken to run this year's Annual General Meeting on a virtual basis as we did last year.
Given that we now have a private website for club members, which was put in place primarily to provide a booking system for training sessions when we've been able to over the last year, all information will be made available to read this year's Chairman's Report, club accounts and voting matters on there. Voting will also take place from here and this will commence during a time window of tonight until Thursday night (27th of May).
An email will also go out to all club members informing them of how to gain access to the AGM information, and use their vote accordingly.
Please do not make the trip to the Lindum Sports Association this evening.
Save The Date
Add "AGM 2021 will be Virtual" on May the 24th to your Calendar
Add to Calendar
2021-05-24 19:00:00
2021-05-24 20:30:00<
Europe/London
AGM 2021 will be Virtual
This year's Annual General Meeting will now take place online, in a virtual environment - Lindum Hockey Club - https://lindumhockey.co.uk/2021/05/24/agm-2021-will-be-virtual/
Lindum Sports Association
Lindum Hockey Club
[email protected]
Save The Date
Add to Calendar
2021-05-24 19:00:00
2021-05-24 20:30:00<
Europe/London
AGM 2021 will be Virtual
This year's Annual General Meeting will now take place online, in a virtual environment - Lindum Hockey Club - https://lindumhockey.co.uk/2021/05/24/agm-2021-will-be-virtual/
Lindum Sports Association
Lindum Hockey Club
[email protected]
Keeping you up to date
Club News & Alerts
Our Sponsors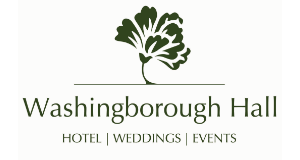 Washingborough Hall Hotel is a stunning early-Georgian building set in three acres of garden and woodland and offers a 2 AA award winning restaurant
Find Out More