End of Season Presentations 2017
Saturday, 22nd of April 2017
Lindum Hockey Club's End of Season EGM and Presentation takes place on Saturday the 6th of May, 2017
As we did last year, the club is holding a family hockey event to celebrate the end of the season, play some hockey, socialise as a club and mark our acheivements from over the last 12 months. The day starts off 1pm and will go on into the evening.
Initially scheduled as the club's Annual General Meeting, the club will also be holding an Extraordinary General Meeting on this day. All club members are welcome to partake in all events of the day.
The day will be similar to last year's event with games, team prizes, presentations, barbecue, etc. as well as celebrating the achievements of our juniors. Last year's event was a huge success with a great turnout – it will be great to top that this year!
13.00 – 14.30 – Junior Training / Mini Tournament
14.00 – 14.30 – Lindum HC EGM
15.00 – 15.30 – Club Presentation
Barbecue to follow
Please note that Junior Training will not be taking place earlier in the morning as well. More detailed information on Junior Training times is available here.
Tickets to this event cost £4 per person which includes food at the barbecue later on.
Tickets for this event are no longer on sale.
Save The Date
Add "End of Season Presentations 2017" on May the 6th to your Calendar
Add to Calendar
2017-05-06 13:00:00
2017-05-06 14:30:00<
Europe/London
End of Season Presentations 2017
Lindum Hockey Club's End of Season EGM and Presentation takes place on Saturday the 6th of May, 2017 - Lindum Hockey Club - https://lindumhockey.co.uk/2017/04/22/end-of-season-presentations-2017/
Lindum Sports Association
Lindum Hockey Club
[email protected]
Save The Date
Add to Calendar
2017-05-06 13:00:00
2017-05-06 14:30:00<
Europe/London
End of Season Presentations 2017
Lindum Hockey Club's End of Season EGM and Presentation takes place on Saturday the 6th of May, 2017 - Lindum Hockey Club - https://lindumhockey.co.uk/2017/04/22/end-of-season-presentations-2017/
Lindum Sports Association
Lindum Hockey Club
[email protected]
Keeping you up to date
Club News & Alerts
Our Sponsors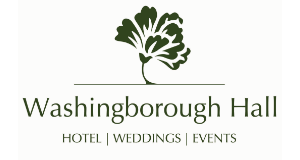 Washingborough Hall Hotel is a stunning early-Georgian building set in three acres of garden and woodland and offers a 2 AA award winning restaurant
Find Out More