Fixture Guidance for Players & Officials
Players and officials must abide by the guidance set out below and abide by England hockey guidance on Stage 4 Return to Hockey
The guidance set out below should be read in conjunction with the England Hockey return to play guidance.
Players and officials must abide by the guidance set out below and abide by England hockey guidance on stage 4 return to hockey.
Players and officials must not participate in any hockey activities should they be symptomatic. The symptoms of Covid-19 are:
a high temperature – this means you feel hot to touch on your chest or back (you do not need to measure your temperature)
a new, continuous cough – this means coughing a lot for more than an hour, or 3 or more coughing episodes in 24 hours (if you usually have a cough, it may be worse than usual)
a loss or change to your sense of smell or taste – this means you've noticed you cannot smell or taste anything, or things smell or taste different to normal
Players and officials should follow NHS advice should you feel that you have symptoms. If you display any symptoms of COVID-19 after playing hockey, contact John Sisman (Lindum Hockey Club COVID-19 Officer) for further information (including contacting NHS Test & Trace): 07970508679
Before Playing
Before participating in any Lindum hockey activities including fixtures:
Please note the following:
Players must only arrive at the pitch entrance at the designated time. Please do not arrive early and congregate around the astro.
Whilst not on the pitch, must not be in groups larger than 6
Maintain social distancing (current advice is 1.5m+) at all times possible during hockey activities other than
during game play.
Only listed participants enter the caged area and clubs ensure that during game play, no more than 22 players + umpires are on the pitch at any given time.
During the warm up, ensure that players do not enter the opposition half.
The dugout areas are currently closed. The spectator area is being used solely for participants. Each squad must use the designated space either side of the centre line. Squads are not allowed to enter the opposition's space. Substitutions should be made through the gate at the halfway line.
The home team will be opposite the home dugout (right hand side as you face the pitch). The away team opposite to the away dugout (left hand side as you face the pitch).
Access to toilets will be made available prior to and after the game for squad members. Please follow the signage and guidance provided.
Changing rooms and showers will not be provided prior to or post games.
There will be no spitting on the pitch or on the Lindum Sports Association site. Umpires will be asked to deal with this in line with England Hockey expectations (including the issuing of cards) and players will be asked to clean up.
Urinating at the side of the pitch or anywhere on the Lindum Sports Association site (aside from provisioned toilets) is strictly forbidden and anyone doing so will face a ban from the Lindum Sports Association. Any incidents will be reported to parent clubs and England Hockey disciplinary.
There is an additional risk of infection in close proximity situations where people are shouting or conversing loudly. This particularly applies indoors and when face to face. If possible, players should therefore avoid shouting or raising their voices when facing each other during, before and after games.
Chewing gum is not allowed in the caged area
First aid is available but this must be managed by clubs and players in line with EH stage 4 guidance
Players must ensure that when the game is not taking place (including pauses within the game) they ensure that they maintain social distancing (current guidance is 1.5m+)
Team Captains and Managers
Squads must compromise of no more than 16 players. Each team will be allowed two named coaches in the cage area. Either coach may be a player / coach. This allows 18 members of each club within the caged area.
Teams must arrive no earlier than 20 minutes prior to the beginning of the game and players should come changed ready to participate.
No spectators are allowed to enter the cage area. Spectators may watch from outside the cage but must be responsible for maintaining appropriate social distancing (current guidance is 1m+) and remain in groups of no more than 6 but ideally less.
The away squad will enter the pitch via the spectator gate. The home squad will enter the pitch via the container gate. They will exit through the same gate.
When off the pitch in the designated technical areas, players and officials must ensure that they maintain an appropriate social distance (current guidance is 1m+). They must remain separate from the opposing team.
After the completion of the match, the opposition team will depart the caged area via the exit gate. Once they have departed, they will be followed by the home side.
Officials including umpires and TDs must sign the EH participation agreement with Lindum Hockey Club as a named club unless they are appointed.
Unless participants are able to provide their own facemasks, there will be no short corners (due to the contamination risks of shared masks). If this is the case – when a short corner offence is committed, a free hit will be taken on the 25' with all players of the defending team on the half-way line (bar the four outfield players and goalkeeper who would usually defend a short corner). These defenders will position themselves outside of the goal but behind the goal line. The umpire will blow a whistle to start the resumption of the game. Play resumes as normal. This should create a good practice overload situation. THIS WILL BE AGREED BY TEAM CAPTAINS / COACHES PRIOR TO THE GAME
Away Travel
We hope that everything we have established at our home venues has assured you that we take your safety very seriously. If you feel that this is not the case when you arrive at an opposition venue, you have the right not to participate. If this is the case, please talk to your captain and ask your captain to contact John Sisman (our Covid officer) who will advise. Alternatively, contact Gary Johnson should John not be available. Captains have their numbers.
It is highly unlikely that changing facilities will be available. Toilets however MUST be available for away teams.
Travel Arrangements
Organising travel to away games is entirely the responsibility of participants and for those participants under the age of 18, their parents.
When travelling to away fixtures, players and officials must follow the EH guidance and act responsibly in line with the advice.
England Hockey guidance will encourage all participants to follow best practice for travel including minimising use of public transport. Participants should walk or cycle if possible. People from a household or support bubble can travel together in a vehicle.
If participants do have to travel with people outside of their household or support bubble they should try to:
Share the transport with the same people each time
Keep to small groups of people at any one time
Open windows for ventilation
Face away from each other
Clean the car between journeys using standard cleaning products – including door handles and other areas that people may touch
Ask the driver and passengers to wear a face covering
Consider seating arrangements to maximise distance between people in the vehicle – this may mean using more than one coach or minibus, for example, if possible
Wear face coverings on coaches or minibuses
Require regular hand sanitisation by passengers on a coach or minibus
Limit the time spent at garages, petrol stations and motorway services
Keep distance from other people and if possible, pay by contactless
Wash hands for at least 20 seconds or sanitise hands often, and always when exiting or re-entering the vehicle
When finishing the journey participants should wash their hands for at least 20 seconds or sanitise their hands as soon as possible
Keeping you up to date
Club News & Alerts
Our Sponsors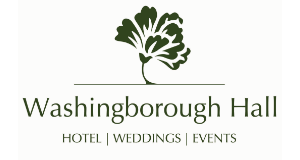 Washingborough Hall Hotel is a stunning early-Georgian building set in three acres of garden and woodland and offers a 2 AA award winning restaurant
Find Out More