Return To Play Guidance
Tuesday, 11th of August 2020
Last weekend Field Hockey satisfied the requirements for England Hockey's "Level 4" in returning from Coronavirus
Late on Friday afternoon, England Hockey successfully demonstrated to the UK Government's Department of Culture Media and Sport that field hockey can safely be played at Level 4 of EH's Return to Play plan. This covers playing competitive hockey as well as "local" fixtures taking place.
NEWS: Hockey moves to Return to Play Step 4! ❤️👍

With the right steps, competitive activity can resume – training & matches, outdoor & indoor! 🏑😀

Story: https://t.co/8AxlOxgJxY

Guidance pdf: https://t.co/9RzSXApGwG

How will it feel to pick up a stick again? #hockeyisback pic.twitter.com/csplQesWdU

— England Hockey (@EnglandHockey) August 7, 2020
How This Affects Us
Lindum Hockey Club is continuing with our previously announced plans to trial hockey training at the Lindum Sports Association in the coming weeks, for 1st and 2nd team players. Now that we are in a position that the UK Government have allowed larger numbers on the pitch we are currently aiming to meet Level 4, providing the resources being planned are put in place in time and we have full sign-off from the Lindum Sports Association.
In the meantime we, as hockey players and participants, all have new guidance and further tasks to complete before we can return to the hockey pitch.
Alongside the advice provided in the above video, there is also the following guidance from England Hockey;
All club members wishing to participate in hockey this year must be;
Club Training
Should the upcoming trials with training be successful then the club will be announcing how the rest of the club – where club members feel safe enough themselves – can also begin training again.
We're also hoping for further clarification, as time goes on, as to what will happen with the anticipated beginning of the league hockey season this year.
Keeping you up to date
Club News & Alerts
Our Sponsors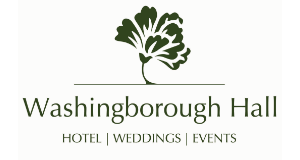 Washingborough Hall Hotel is a stunning early-Georgian building set in three acres of garden and woodland and offers a 2 AA award winning restaurant
Find Out More