Covid-19: Returning to Training
Friday, 7th of August 2020
Following the intentions set out last month to return to the hockey pitch, the club now has further information on the next steps we'll be taking
A lot of work has been taking place, behind the scenes, to put in place everything that we are required to carry out by UK law to ensure safety of club members during training sessions. We are going to implement this in the coming weeks, initially with a trial period to make sure that we have foreseen everything that we could, and ensure that new ways of working are followed.
Club Membership, 2020
This year, to help provide financial support to club members, we have set up a reduced "Covid Membership".
When, and should, the league season get underway then club members will need to "top up" to the full membership amounts as agreed at the AGM. This plan is, however, still subject to change as circumstances (well beyond the club's control) continue to change.
Once club member registration is complete, an email will be sent with login details to a booking site where you will be able to select a training slot on a specific date. Training capacity, on the advice of the UK Government and England Hockey, is restricted to certain numbers so this ensures that we don't overbook. At the time of writing we are looking at 6 people (including coaches) per quarter of the pitch. Booking is carried out on a first come, first-serve basis.
Club Training
The following changes are being put in place for training sessions;
As mentioned, the numbers of people on the pitch is limited (this changes as the official advice changes)
There will be a one-way system in place; into the pitch via the side nearest the clubhouse, out of the pitch via the side nearest the container
Players will be signed-in, at the start of every session, to assist in Track & Trace
Hand sanitiser will be available on entry to the pitch
The pitch will be separated into smaller areas to contain the allowed numbers
A coach and assistant coach will be available for each session
Sessions will be 1 hour long
There will be a 15 minute gap between sessions
These guidelines are a part of a wider set of guidelines and rules that will also be made available elsewhere, as part of a list of things that club members need to be aware of / need to do.
Expectations
Club members are expected to use their common sense on all occasions. The club has done its bit to ensure that we are as safe as we can be but the systems put in place are only as strong as the weakest team-member using them, and any breach will put it all at risk. The club will have no hesitation in banning club members from training sessions if they do no do their bit to help, and to follow the guidance, in these matters as well.
If anyone has any underlying health conditions, the club's advice is that you do not attend training. This is of course only advice; training is done so at your own risk. Similarly, nobody is being forced to participate if they do not feel comfortable doing so. Not attending training will not reflect negatively on your participation in future fixtures.
When Does Training Start?
The first training session will be the week commencing the 17th of August. For the initial trial we are opening it up to 1st and 2nd team players only.
At this time, Under 18s are not included in the trial; this will be reviewed later this month.
Online Shop
A quick note that the online club shop is taking orders for the start of the season. For most of the kit, supplied by MDH Teamwear, this is delivered directly to your door. For club-supplied kit, such as socks, this will be delivered to the Lindum Sports Association as and when the rules change and access is open again.
Keeping you up to date
Club News & Alerts
Our Sponsors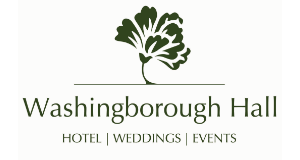 Washingborough Hall Hotel is a stunning early-Georgian building set in three acres of garden and woodland and offers a 2 AA award winning restaurant
Find Out More