Returning to Hockey, post-Covid-19
Thursday, 16th of July 2020
As the United Kingdom begins to put in place measures to start life moving again, while the threat from Covid-19 still exists, we look at how we go about getting back onto the hockey pitch.
Usually at this time of the hockey year we'd be looking at pre-season training commencing in the coming weeks but – like much of 2020 – this year will be different. The club are currently planning for every foreseeable eventually, in-line with the advice we receive from the UK Government, Sport England and England Hockey. While the word "unprecedented" is now a cliche, nobody's been in this situation before and we as a club are working to changing advice while trying to ensure that hockey can take place in as safe an environment as possible.
The club's number one priority is, and will always remain, the health and welfare of our members. Nothing is being taken lightly and we won't be rushing into making any decisions or responding to changes in official advice without considering the full scale of what's involved. While the information arriving to us is "advice", the legal ramifications for getting it wrong fall squarely on the club rather than on the bodies providing that advice.
Lindum Sports Association Pitch
So far the Lindum Sports Association (LSA) has, understandably, not been opening their facilities; either the clubhouse or the hockey pitch. Any activity taking place – or not – has so far been well outside of the club's control. The LSA are currently looking at what they're going to be able to provide, and when, and the hockey club is working around those timeframes and restrictions.
Considering that a lot of hockey clubs play at facilities owned by schools and universities, many of whom are not entertaining any participation at all, we're fortunate in the relationship we have with the Lindum Sports Association.
The New Season
The club has set up a working party to prepare;
Risk assessments
The management of club members on the pitch (who and how many)
The use of club equipment
Track and trace systems, as per the requirements placed upon us
Ensuring that the club is always abiding by the latest, changing guidance
At the same time the club's committee is working to ensure that, during these unusual times, the club can still function.
We don't yet know what life will look like over the coming months. As lockdown eases, as the schools go back, as the temperatures drop towards the winter, etc. The landscape is ever changing, as is the guidance that we're reacting to.
More will be revealed shortly on how everything will work for the forthcoming hockey season including how we will be supporting club members and also ensuring that nobody feels under any pressure to participate if they don't feel comfortable in doing so.
Keeping you up to date
Club News & Alerts
Our Sponsors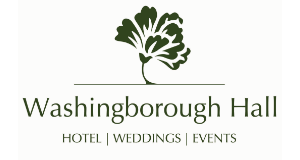 Washingborough Hall Hotel is a stunning early-Georgian building set in three acres of garden and woodland and offers a 2 AA award winning restaurant
Find Out More